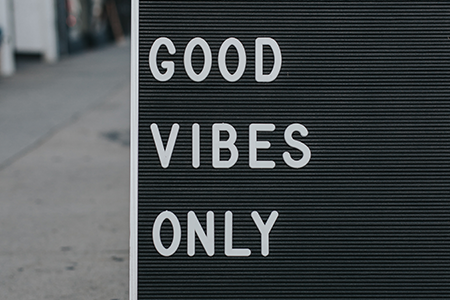 Emotional wellness at work is important. Our emotions can have a big impact on our work and on our relationships at work. So, it's not exactly breaking news that positive employee emotions would have a positive influence on the workplace.
Research shows that positive emotions impact multiple areas at work such as:
Performance

Decision making

Turnover

Negotiation

Conflict resolution

Group dynamics

Leadership
We wanted to get a better handle on emotions in the workplace, so we conducted some research. When we asked employees about the positive emotions they experience most often at work, survey respondents mentioned three positive emotions most often—comfortable, satisfied, and enthusiastic.
Here's what participants had to say about these emotions and how you can improve each one.
Comfortable
Comfort is often described as contentment, happiness, and relaxation. When employees feel comfortable at work, they are free to be themselves. Comfortable employees are more relaxed and find joy in their work because they feel understood for who they are and understand how they contribute to the bigger picture.
Here's what employees said about comfort at work:
"Speaking with my supervisor in one-on-one settings makes me feel comfortable and proud of my work. She offers supportive and constructive criticism and is very involved with her team."
"I felt comfortable because I was understood."
"Work demand was busy and coworkers were fun to be around. I felt engaged in my work and happy and comfortable around my coworkers."
Ways to increase comfort:
Provide regular opportunities for managers and employees to connect one-on-one

Train managers to act as coaches instead of bosses

Find ways to help employees feel heard and understood

Encourage team building to promote positive relationships between employees
Satisfied
Satisfaction is an emotion that is in the eye of the beholder. Subjective to opinion, it's important to consider your employees' opinions individually as it relates to their own satisfaction at work. Luckily, your engagement survey typically contains a lot of valuable feedback that you can use to provide an individual-style approach to your engagement initiatives.
Here's what employees had to say about feeling satisfied at work:
"When a project that a partner and I had been working on tirelessly began producing positive outcomes, I was excited to see the product of my work and felt very satisfied when my efforts were recognized in team/department meetings."
"Accomplishing a project that makes a big impact on the team makes me excited and satisfied."
"I feel satisfied when I am challenged and performing up to my abilities."
"I enjoy working with clients and being able to help them. I get satisfaction in making people happy."
Ways to increase satisfaction:
Keep employees on their toes with work that challenges and fulfills them

Recognize good performance in a way that is meaningful to the employee

Help employees see the connection between their work and a greater purpose
Enthusiastic
Your employees work hard every day to meet ambitious organizational goals. This hard work can often be accompanied by some negative emotion—which is where enthusiasm comes into play. Enthusiasm allows employees to feel confident in their work and excited to wake up and go into the office each day.

Here's what employees said about enthusiasm at work:
"I felt proud and enthusiastic when I was given a lot of responsibility and trust by my manager and other senior leadership at a new job."
"I feel enthusiastic when my team asks me questions and I'm able to take the time to really explain things to them and help them work through issues."
"Getting people on the same page to work and collaborate together makes me enthused, excited, and energized."
Ways to increase enthusiasm:
Instill confidence in employees by giving them projects and opportunities that match their strengths and passions

Find ways to increase collaboration within and among teams

Create opportunities for people to connect and learn from one another
While these emotions are helpful to explore further in your engagement efforts, there are other positive emotions that can be improved with a little attention. Your employees might also experience feelings of calm, energy, excitement, happiness, joy, peace, and relaxation while they are working.
Seeking out and encouraging all positive emotions will help bolster positivity organization-wide and lead to a better workplace culture overall.
---
To learn more about how you can improve emotional wellness in your workplace, download our ebook, Emotions in the Workplace.