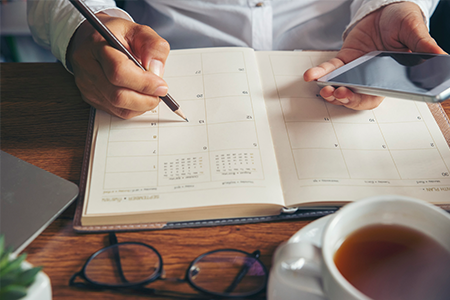 2019 saw low unemployment and steady employee engagement rates—which was great news for employees and businesses. Then 2020 hit.
The COVID-19 pandemic has upended the way many of us work as offices have been forced to go remote and change and flexibility have become the norm. While it isn't yet clear how long these trends will last or what impact they will have on long-term employee engagement, the good news is that, for now, engagement remains strong overall.
In fact, we found that 73% of our customer base had increases in employee engagement in 2020 compared to last year.
So how can you keep that momentum going in 2021 and beyond?
In this article, we'll talk about why employee engagement programs fail, and how you can ramp up engagement in the new year.
Why employee engagement programs fail
How to level up your engagement programs next year
Why employee engagement programs fail
By now, most organizations know that employee engagement is important. But not everyone understands how to develop and implement employee engagement programs that actually make an impact.
Here are some of the most common mistakes companies make when designing and implementing employee engagement programs:
They fail to clearly identify and communicate the purpose and strategy of the program.
Engagement programs should be about more than checking off boxes and distributing surveys. What is your underlying purpose for the program? You need a common goal to align team strategies and efforts across the organization. From improving culture and employee experience to empowering managers and effective leadership, identify a clear goal and communicate that purpose to your organization.
HR's role is overemphasized.
HR often manages many of the logistics involved in building and implementing an engagement program. The danger comes when you rely too heavily on HR to manage the program. At the end of the day, employee engagement is driven by efforts on the ground by managers and teams across the organization. Leaving the work solely to HR creates a top-down program that is ultimately disconnected from the everyday work your people are doing.
The program focuses too much on the survey.
Surveys can uncover valuable insights about your employees' experience and engagement. But surveys alone do not lead to transformational results. If you survey your employees once a year, and do nothing else, you're unlikely to see positive change. Surveys are simply one tool in your engagement tool belt. Successful programs use surveys as the jumping off point to guide decisions that impact engagement directly.
How to level up your employee engagement programs next year
Building employee engagement programs that move the needle year-to-year isn't easy. Employee engagement is often difficult to measure and track—and every employee, team, and organization is different.
But there are a few tried-and-true best practices that can help you make an impact no matter where you're starting from.
1. Optimize your employee onboarding experience.
The onboarding process is an opportunity to build positive first impressions of your company, team, and culture—and drive engagement from day one. From HR to team managers, new employees should feel welcomed, included, and supported as they get oriented to their new job.
Streamline the onboarding process and build an engaging and positive experience by:
Standardizing the onboarding process with

checklists

, timelines, and milestones.
Meeting with new hires early on to welcome them, introduce them to the team, answer questions and get initial feedback.
Providing access to training documents, team files, and system logins so employees have access to the tools and resources they need to hit the ground running.
Setting expectations for communication, feedback, goals, and team meetings.
Keep in mind that with so many teams working remotely or partially remote (which will likely continue into 2021), a clear onboarding process is especially important to ensure new hires feel connected and empowered to do their work. If you aren't working in person, you can't walk them through each step at their desk or sit down with them face-to-face. So clear communication and a streamlined process will help reduce stress, confusion, and friction as new employees get their bearings.
2. Listen, respond, adjust, and repeat.
As your organization grows and your leaders face new challenges, you'll need to collect and share the right information to make more informed, evidence-based decisions. So how do you gather this data?
A continuous listening strategy measures moments that matter across the employee lifecycle to help you:
Listen to employee needs and perceptions
Respond to questions and concerns
Adjust and improve your interventions
Repeat the process for continuous growth
There are many methods, data sources, and listening posts that you can use—but keep in mind, the purpose of a strategic listening program is to align the data you collect with organizational goals and decisions. Consider these four channels as a part of your continuous employee listening strategy.
Annual employee engagement surveys help you create a baseline measurement for employee engagement, narrow in on key focus areas, and track year-over-year improvement.
Strategic pulse surveys can serve as lightweight listening posts (supplementary to your annual engagement survey) to find out if your key focus areas are improving, understand employee perceptions of new initiatives, and ask for feedback on communication and follow-up.
Automated lifecycle surveys allow you to collect feedback at key employee milestones and analyze aggregate findings over time to inform your strategies.
Recurring manager-employee one-on-one meetings are a great avenue to learn what's been driving or hindering engagement and surface ideas for improvement. Hearing this feedback regularly and first-hand will keep managers stay in-tune with what drives engagement among their own teams.
3. Align jobs with strategic priorities.
Strategic alignment and clarity of purpose are crucial to driving engagement and keeping your organization on track.
This is especially true during more turbulent years where change can upend plans and derail goals. As you move into 2021, make sure you are communicating often on business priorities and strategy at every level—even if and especially when those priorities or goals evolve.
Managers can play a big role here in connecting their employees' current work and future aspirations to the organization's overarching strategy. Employees crave purpose and want to know how their work impacts the bigger picture.
This is where regular one-on-ones come in handy. Talk with your employees about their work goals and help them align their goals with strategic objectives. Communicate with the team regularly on how they contribute to the business' success and check in often to make sure their work is appropriately aligned.
4. Develop leaders into coaches, not just managers.
Employee development is a key driver of engagement and an important part of any employee engagement program. Help your organization grow by helping your employees grow.
The first step to developing employees is developing great leaders. To keep with the pace of business, people managers need to be prepared to lead. Hire and train managers to be better coaches, including:
Giving critical performance feedback
Setting and adjusting shared, aligned goals
Conducting continuous 1:1 conversations
Recognizing employee success, in real time
Helping employees understand the why behind it all
HR should work closely with managers throughout the company to help them understand their role, train them on coaching best practices, create guidelines for them to follow, and set expectations for how often they should coach and check in on employees.
Together, HR and managers can build a coaching culture that supports empathetic leadership and a growth-mindset across the organization.
5. Tie your people practices to business strategy.
Proving the ROI of your employee engagement programs involves linking your people data to key business outcomes. Why? The goal of people analytics is to help leaders to take action on the data to make smarter, evidence-based decisions.
People analytics is still a new concept for many organizations, so make sure you understand what your organization can manage. The action you take based on the data is more important than the data itself. And remember, there are humans behind the data. The more you focus on numbers, the less connected you'll feel to the people behind them.
To answer important business questions be sure to combine your employee survey data with other business metrics like technology utilization, program usage, and performance metrics. Here are a few tips for getting started:
Incorporate metrics that matter. People analytics are only useful if they point to insights or solutions for an important business challenge. Make sure you tie your analytics to your business strategy and to the problems that matter most to your leaders.
Be transparent. If you're going to make decisions based on data, you need to be transparent about that process. Communicate how you plan to use and act on the data you're collecting from employees.
Avoid analysis paralysis. It's easy to get lost in the weeds of your people data. Your goal should be to identify critical opportunities and quick wins. Remember that your people metrics are more than just numbers—they are rooted in perceptions and experiences.
Ultimately, the best employee engagement programs are integrated into the company's culture and processes from top to bottom. In other words, it's not about sending out an annual survey and calling it good. Real, lasting engagement comes from regular, consistent efforts over time.
---
Use these tips to kickstart your 2021 employee engagement program plans and build a foundation that will help you impact engagement for years to come. For more insights to action, download our research Employee Engagement Trends.