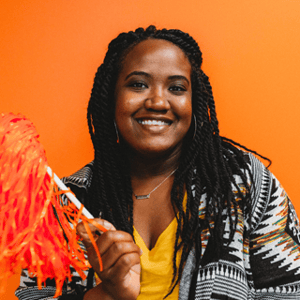 A people-first culture can make or break an employee's trust, satisfaction, and engagement from one company to another. Happier employees work harder and smarter to achieve personal, departmental, and organizational goals.
So, the question is not why a people-first culture is important and effective; it is how to achieve it.
Managers, more so than anyone on your HR or leadership team, have the ability to create and maintain a people-first culture. By having direct contact and communication with individual employees, managers are in a better position to positively impact employee experiences.
Overall, managers need to be empowered to transform the way they lead employees. Here are some tips to help your managers lead engaged, high-performing teams:
1. Gain alignment.
Align with owners, board, and senior leaders on the expectations of a people-first culture. Ask questions like, "How can we define a people-first culture for our organization? What will it look like? Are our policies aligned to support this culture?" The answers will properly document expectations that fit your organization's values and goals.


2. Ensure employee voices are heard.
Managers can do this by following up on employee feedback, whether it's from a pulse survey, engagement survey, or spoken feedback. After discussing the feedback, employees should be involved in designing a solution process that aligns with their goals.


3. Recognize employees.
It is important that employees know their time, energy, and efforts are noticed not just by their managers, but by the greater team, department, and organization, too.


4. Have genuine one-on-ones.
By allowing an open dialogue, employees can get a better sense of their performance and areas of improvement. Ultimately, the relationship between an employee and his/her manager has the biggest impact on that individual's engagement.


5. Align employees to company success.
Employees should know exactly what is expected of them – the more clarity they have on their performance and how their goals align with the greater organization's goals, the more engaged they will be.

Tip: When employees are given the freedom to craft their own goals, they are more likely to reach stretch goals (goals that are to be completed after more realistic initial goals).


6. Provide real-time, honest feedback.
With genuine feedback, managers can act as coaches rather than simply evaluators. This allows managers to assist in employee development - both personally and professionally - while also giving employees a clear sense of how they are performing.


7. Walk the talk.
If your organization's leaders and managers cannot demonstrate how to embody a culture that values its people, employees will not know how to embody it themselves.
---
For more examples of how to create a better workplace for employees, check out our free ebook, How to Increase Employee Engagement.