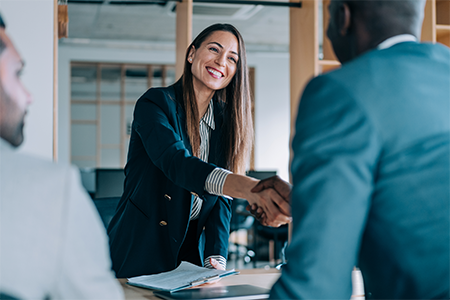 As the great resignation wave continues on, employees are leaving their roles at unprecedented rates, often unexpectedly and without much warning. The war for talent empowers employees to weigh their professional options, resulting in large-scale talent loss for organizations nationwide. Fortunately, succession planning makes it easy to plan for the unexpected and replace top talent seamlessly.
What is succession planning?
Succession planning is the process used to identify replacements for high-level positions. It helps increase the availability of candidates prepared to fill critical roles when your senior leaders leave or retire.
But succession planning is so much more than simply picking replacements—leaders need to understand how open positions and bad hiring decisions can potentially impact the company.
An effective succession plan equips identified successors with the skills and competencies needed in their future role. By using a customized development plan, you can promote employee growth and ensure your successors make the right impact. Plus, you won't be scrambling to fill open positions when top leaders leave.
Why is succession planning important?
Your succession planning process is key for long-term business success. It fosters growth in future leaders and protects organizational health when key contributors leave. Here are 10 top reasons why succession planning is critical to your business:
1. Guideline for training and development
The right succession plan will guide your training and development plans and prepare employees for their future role. Your succession plan will highlight areas for growth within each employee so they can develop critical skill sets, empowering them to thrive now and in the future.
2. Reduce costs to recruit and hire talent
The resources used to recruit and hire top talent will soar if you don't have a plan in place. If top roles go unfilled for too long, you might be forced to make rushed and costly hiring decisions, only to regret them later.
Hiring top talent typically requires bonus offerings and relocation costs. And when you aren't confident in your replacement, your business may continue to lose money. By shaping a talent pipeline, you'll safeguard the return on your hiring investment with sound successors.
In the case that your successors come from within the company, you won't need to recruit externally, which reduces costs further. You'll be able to invest the money you save elsewhere—like in training and development.
3. Identify key leaders
With the right approach to succession planning, you can identify key employees with the abilities to perform well in top roles. This way, you can measure all of your options and make the best decisions when it comes to successors. Plus, you can ensure your succession pool aligns with your diversity and inclusion goals.
4. Promote long-term planning
Businesses that aim for long-term success need long-term plans. In the face of rapid change, you need strategic plans to guide your actions. With a thorough succession plan, you'll create a path to retirement for top leaders and ensure their expertise is transferred to their successor. As you outline clear plans, you'll be better equipped to grow and evolve as a successful organization.
5. Mitigate risk
Succession planning helps you protect your company. Let's face it, your top leaders may be swayed to leave for higher pay or be affected by a serious illness, for example.
Whatever the case, when top roles within your organization go unfilled for too long, your business success may be put in jeopardy. But with succession planning, you'll have a plan when change happens so that your business isn't vulnerable.
6. Establishes your legacy
When leaders are aware of their successors, they're able to provide mentorship and share knowledge. This way, when top leaders exit, their contributions and impact won't leave with them. All the hard work put in throughout the years will be translated into future efforts of their successor, so your leaders can leave a lasting mark on the organization.
7. Shapes an exit strategy
Succession plans ensure leadership exits are smooth, seamless, and non-detrimental to profitability. An effective plan outlines replacements for key people so that your business can run properly when they leave. If you're blindsided by top talent loss and have no back-up plan, your business is likely to face negative impact.
8. Promotes progression
Succession planning helps you shape the mindset that's key for continuity. While replacement identification is important, succession planning promotes big-picture growth. When leaders continually think about how certain events can affect the business as a whole, they'll be more agile and resilient in the face of unexpected events.
What are the benefits of succession planning technology?
For years, succession planning has been considered painful, time-consuming, and ineffective. With a traditional, annual approach to succession planning, leaders often spend hours compiling spreadsheets that become outdated quickly and don't lead to real employee development or risk mitigation. To create genuine business impact, succession planning should be more than a "check the box" procedure.
Modern technology can take the pain out of the process and streamline your succession strategy. With the right tools, you can propel employee growth, guide change, and drive business success. There are the top benefits of a comprehensive succession planning tool:
1. Captures talent, interest, and readiness to fill top roles
To make the best hiring decisions, leaders need to be able to visualize their talent all in one place and understand the full scope of each individual's skill set. With the right tools, you can identify your highest potential talent and include them in your succession plans.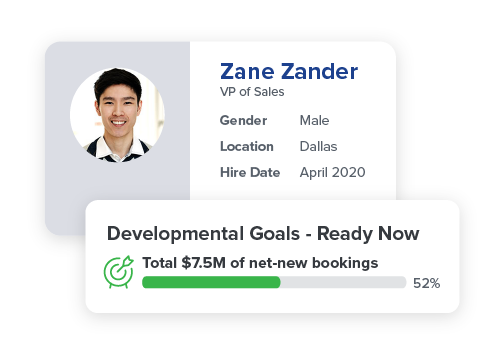 2. Promotes growth and development for successors
The right platform will bring employee skills gaps to the surface when they are identified as successors. This way, you can promote growth and development in the areas that matter. When employees are prepared to fill critical roles, you'll be able to conduct business as usual in the face of leadership loss.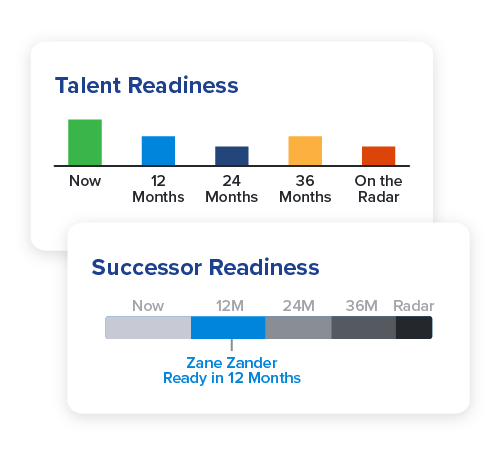 3. Ensures your succession pool aligns with diversity and inclusion goals
Keeping track of diversity metrics and plans can be tiresome without the right technology. But with a robust succession platform, you can keep a pulse on your metrics and ensure that your top positions are filled with inclusivity in mind.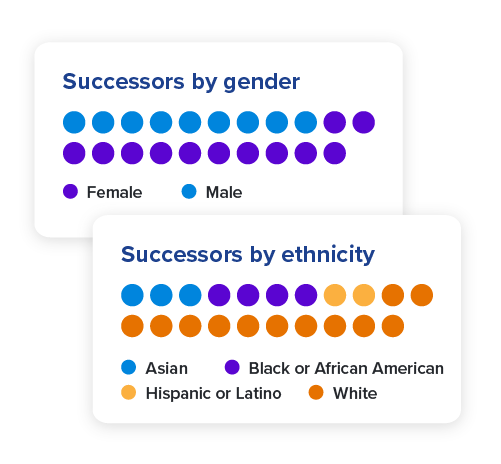 4. Make solid decisions when talent leaves
When your top leaders unexpectedly, it's important to have a plan in place so you're not scrambling to fill their role. Effective technology identifies the best fit for each role to make sound, measured hiring decisions and reduce negative business impact when key players leave.

5. Keeps your succession plan ready and at the fingertips of investors
Succession planning is a must, especially when your company is publicly traded. A streamlined tool will keep your succession plan up to date, ready, and at your investors fingertips to illustrate your business's longevity.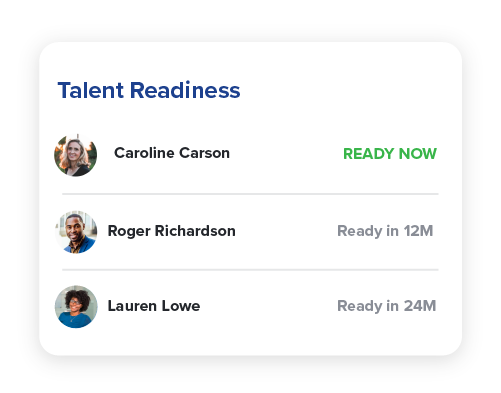 6. Takes the complexity out of succession planning
A robust succession planning platform will work seamlessly with your talent reviews and employee goals. When you're able to measure and align performance with your succession plans, you can identify the right talent and ensure they're growing. This way, you can create continuity in critical roles and drive business success for years to come.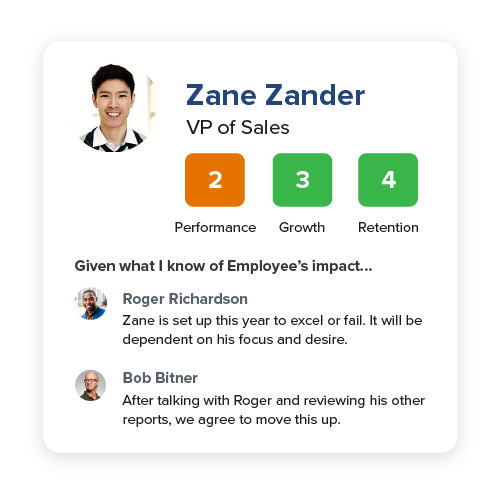 ---
Simple and intuitive succession planning tools help you elevate top performers, identify talent risk and pinpoint successors. Book a demo to see how our succession planning platform will work for you and your business.