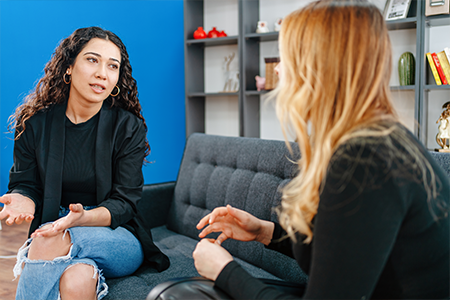 No one, not even managers, look forward to annual performance reviews. In fact, only 5 percent of managers are satisfied with them. And this comes as no surprise—annual performance reviews are nerve wracking and awkward for all parties involved.
Moreover, this process is undeniably inefficient. Nearly 90 percent of HR leaders say annual performance reviews don't provide accurate results.
With this in mind, it's obvious that the old school, once-a-year employee performance review is outdated. Growth-minded organizations will create new strategies to evaluate employee performance moving forward.
Here are six reasons why annual performance reviews don't work and why you should abandon them for regular employee performance conversations:
1. Employees want continuous feedback.
The best kind of performance reviews are continuous. An ongoing review gives employees ongoing feedback as needed—often at weekly cadences. These frequent conversations let employees know how they're performing right away, so they can adjust behaviors as needed. Continual feedback helps employees track goals and objectives while providing an updated basis for making improvements.
2. Salary ties cause too much stress.
Generally, performance evaluations are tied to salaries or hourly wages. This makes the process very delicate. If an employee's raise or salary for the following year is tied to the performance evaluation, then both parties may feel tension or anxiety.
Some managers may feel bad about giving an employee a negative review, while employees sometimes find themselves fretting weeks or even months in advance. Managers may end up skipping tougher topics or criticisms to avoid causing employee dissonance.
To prevent this, salary discussions and performance evaluations should be separate entities. By leveraging continuous performance conversations, lumping salary into the discussion becomes unnatural and off-topic.
3. Gaps in performance reviews render them useless.
By the time yearly performance evaluations come around, managers may have already forgotten the material they were going to address with employees. This causes them to base most of their recommendations off of recollection of prior events from memory.
The truth is, there should be nearly nothing to talk about in an annual performance evaluation. If you are a good manager, anything worth addressing in a review should have been dealt with at the time of occurrence and both parties should be past those issues. This includes regular updates to employee goals and objectives.
4. Performance evaluations are too formal.
For the most part, performance reviews are very formal and structured. There is little room for an open dialogue, creating an uncomfortable environment for employees. Too much formality can cause employees to be less open to criticism.
To maximize efficiency, a performance evaluation should be short and to the point. It is something that can take place over lunch or maybe on a coffee break during a work day. It should be one-on-one, and feel more like a conversation than an interview.
5. There is only one side to the story.
Most of the time, performance evaluations feel like a sit-down interrogation of employees based on the mistakes they've made throughout the year. The problem is that they don't offer enough room for the employee to comment on your performance as a manager, or bring up any other general issues that may be affecting the employee indirectly.
To combat this, leverage a 2-way conversation model, so you as a manager can get feedback on what improvements you need to make as well. Small changes like this will strengthen communication between managers and employees and increase trust moving forward.
6. They don't motivate or engage employees.
Strong employee engagement and motivation is critical to business results. Every action you take should keep these imperatives in mind—especially when managing performance. But the annual performance review drives down employee motivation and engagement.
The best performance management strategies motivate employees and strengthen engagement. By recognizing good work, incorporating manager coaching, connecting employees to broad organizational goals, and empowering employees, you can drive performance in an engaging way.
Don't let annual reviews hinder your employees' performance. Take advantage of regular performance conversations to engage and motivate your employees toward employee, team, and business goals.
---
Learn our tips to implement a performance management system and improve your performance initiatives with our ebook, Moving Beyond Performance Management is Broken.