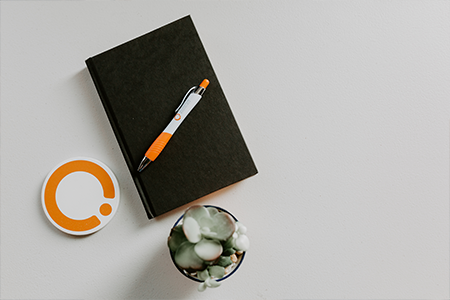 When it comes to increasing employee engagement, managers have a lot of influence. Frequent interactions—from formal one-on-one meetings to casual, drive-by conversations—give managers the opportunity to impact employee perceptions of work every day.
Consider this:
Our research found that 86% of highly engaged organizations conduct regular employee one-on-one meetings. They rate one-on-one meetings as their #1 communication strategy, ranking above all-company meetings and emails from leadership.
But managers are getting worse at giving regular feedback—and it is impacting engagement. In fact, 85% of hostile employees say they don't receive frequent enough feedback and coaching from their manager.
Effective 1:1 meetings play a crucial role when it comes to engaging employees.
Managers must figure out how to leverage these interactions to keep employees engaged. They need to create an open environment of feedback and show employees they care. Their one on one meeting agenda should reflect these intentions, and set managers and employees up for success.
The GOOD 1 on 1 Meeting Agenda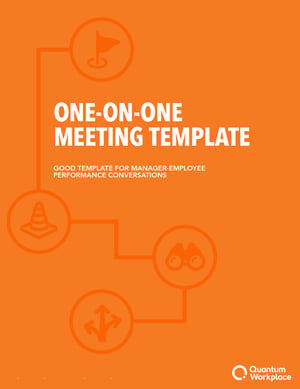 Engaging one-on-one meetings are an open forum where managers and employees can regularly give and receive feedback. They're arguably the most critical component of a motivating employee performance program.
We recommend holding one on one meetings monthly or quarterly. If managers cannot meet with each team member at least four times a year, it is likely the team is too big.
In each meeting, managers and employees should discuss goals, obstacles, opportunities, and decisions (GOOD). Here's the breakdown:
G

oals

What do you want to achieve? Discuss the status of goals since your last one-on-one meeting. Analyze the progress made on current goals, and plan for new and upcoming goals.
What long-term goals have we agreed to?
How have things gone since we last spoke?
What future goals do we need to discuss?
O

bstacles

What's standing in the way of your success? Talk through obstacles standing in the way of goal completion and employee success. This can be anything from lack of resources, to conflict with a coworker, to an unproductive work environment.
What is standing in the way of success?
What have I noticed getting in your way?
What can I do to help you overcome these obstacles? What can you do?
O

pportunities

Where do you want to go from here? Discuss employee opportunities for learning, growth, development, and job satisfaction.
What recent project or accomplishment are you proud of that people don't know about?
Do you feel you're growing toward where you want to be?
What could we do to make this your dream job?
D

ecisions

What will be done before our next one-on-one meeting? Make decisions on what will be accomplished before your next meeting. Decide who will tackle which tasks and recap any new or updated goals.
What actions will you take before our next meeting?
What actions will I take before our next meeting?
What other big decisions do we need to make today?
---
Effective feedback is always specific, frequent, outcome-focused, positive, and conversational. Make sure your one on one meeting agenda sets you up for success! Download the GOOD template today.