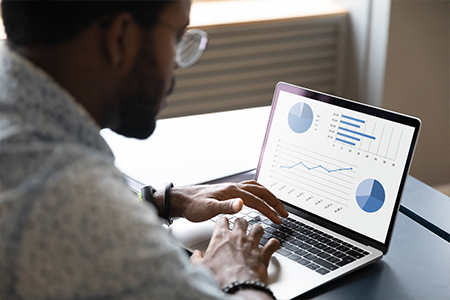 Many organizational leaders track product, customer, and other business analytics, but know too little about one of their biggest assets—their people.
People decisions are often rooted in the gut feelings and opinions of leadership, without evidence to back them up. This can lead to a lot of wasted time and resources, taking the wrong actions at the wrong time and failing to make meaningful progress. Not a gamble worth taking in today's fast-moving and unpredictable business environment.
Leaders need the information and tools to make strategic decisions regarding their people. While many organizations have started scratching the surface with people analytics, few have figured out how to use the data at their fingertips effectively.
70% of organizations are utilizing people analytics. But only 29% of people report that their organization is good at making positive changes based on people analytics.
People analytics is critical in helping leaders uncover opportunities to improve business operations and outcomes. The right data can give insight into how to reduce turnover, build high performing teams, increase alignment, and improve the overall employee experience.
You need a functional people analytics strategy to collect, analyze, and act on your people data so that you can capture the insights you need to take strategic action. In this blog, you will learn:
How to define people analytics
Who needs people analytics
What organizations need to implement a successful people analytics strategy
How to apply people analytics to key business outcomes
What to look for in people analytics software
What is people analytics?
People analytics, HR analytics, workforce analytics, and talent analytics are often used interchangeably. There are slight nuances to each but the concept is similar across the board.
People analytics is about mixing statistics, technology, and expertise to examine large sets of employee and business data and uncover actionable insights.
A people analytics strategy can help you make better decisions about your organization's most important asset—your employees. It can also help you see exactly how your investments in talent are impacting employees, teams, and the business.
Who needs people analytics?

People analytics is for all types of businesses and HR leaders. Any company or leader that has a business problem to solve—or that wants to uncover opportunities to move the needle in their workplace—can benefit from people analytics.
In the past, people analytics data has been leveraged primarily by large corporations. But now, there are many people analytics solutions designed for mid-sized companies. No matter the size of your organization, you need information that helps you make data-informed decisions.
People analytics also applies to any function of HR. It can help inform initiatives across recruiting, onboarding, learning and development, DEI, performance management, employee engagement, and more.
When HR leaders use people analytics to demonstrate their understanding of how the work they're doing ties to business goals and outcomes, they can serve as an effective advisor in the C-suite and have true business impact.
What do you need in order to implement a people analytics strategy?

People analytics can be a strong asset to your company, but without the right practices, it's difficult to analyze your data and take appropriate action from your findings. Here's what organizations need to implement a people analytics strategy:
A business challenge
Leaders need to have a purpose behind their people analytics strategy. When you aren't specific about the problem you want to solve or a question you want to answer, your strategy will lack direction and your resources will go to waste.
This often looks like a challenge that leadership has attempted to resolve through various approaches, but hasn't been successful. Luckily, people analytics is an effective way to uncover the root cause of your business problems to take strategic action.
Leadership buy-in
Leadership has been relying on gut feelings for decades to make people decisions, and changing common practice isn't always an easy feat. But your leaders have to understand that evidence is key to making the right decisions.
By working with leadership to identify what goals are important to your organization, you can develop a people analytics strategy that brings the right results to the surface. Be prepared to speak to the benefits of people analytics and highlight how this type of intelligence will help you better understand your business and drive business outcomes.
Quality data
People data has historically been low quality, due to the lack of rigor and attention it receives in comparison to financial and customer data. But you need reliable, quality data that will give you confidence to make the right decisions.
To ensure you are collecting high quality, accurate data, it's important to identify the right types and sources of data—and regularly assess whether your data-based decisions were effective or not through employee surveys and KPI tracking.
Set frequency for reviewing
Your people analytics strategy needs a dose of discipline. You should set a regular cadence to review and analyze your people data so that you can put the data to good use. Accountability and action needs to be at the forefront of your strategy.
Data experts
Implementing a people analytics strategy can be complicated and may seem daunting to HR professionals without experience in collecting data and statistics. Only 44% of respondents in a recent study reported that their organization gathers people analytics well. It's important to leverage a team of people who are experienced in collecting, analyzing, and sorting data.
Only 44% of HR professionals believe their organization gathers people analytics well.
Data experts can help leaders accurately interpret data so that they can connect it seamlessly to business problems and opportunities. When this connection is made, you can tell a compelling story about your workforce and its impact on the business.
How to apply people analytics to your organization
There are a wide range of applications for people analytics. How you decide to apply them should depend on your organization and its unique challenges. Here are some common business opportunities that leaders uncover with their people analytics data:
1. Reduce employee turnover
HR analytics can help you identify causes of turnover and who's at risk of leaving your organization. With data from employees who left in the past, you can understand the tell-tale signs that an employee may leave and take appropriate action before losing top performers.
2. Promote diversity and inclusion
Your culture should celebrate diversity of thought and experience. Without a strong diversity and inclusion strategy, morale decreases, innovation is limited, and business outcomes suffer. When bias goes unchecked, it's difficult to be inclusive. Luckily, people analytics can help detect where bias and discrimination exists to take strategic action that promotes equity and inclusion.
3. Drive employee performance
People analytics can help leaders connect the dots across employee performance. Data helps you visualize important performance metrics all in one place to understand where employees are succeeding or falling short. With this information, leaders can leverage coaching and development that helps employees drive performance and business goals.
4. Assess your onboarding process
With people analytics tools, you can understand how effective your onboarding process is in setting employees up for success. Employee data can tell you how long it takes for employees to become productive, and which onboarding practices are most helpful.
5. Uncover recruiting best practices
When recruiting employees, it's often difficult to understand what attributes comprise a successful employee. But with people analytics, you can understand the qualities that long-term, successful employees had to make smarter, evidence-based hiring decisions.
6. Plan for the future
In the modern workplace's changing environment, it's important to plan for unexpected situations. With HR analytics, you can better understand what your organization needs, from roles to skills to necessary changes, even when the future is unknown.
The top features of a people analytics software

People analytics software can serve as a valuable business partner in capturing actionable, outcome-boosting trends. In fact, high performing organizations are 2x more likely to use people analytics software than low performing organizations.
High-performing organizations are 2x more likely to use people analytics software than low performing organizations.
But finding software that meets your unique business needs can be difficult. To get the most out of your platform, look for these features:
Intelligence dashboard
People analytics dashboards give you quick and easy visibility of your people data. Dashboards make it easy to visualize what's most important to you so you can quickly understand the state of your organization.
You can extract, modify, and upload your people data all at once and receive frequent data updates. This takes away the administrative burden to collect up-to-date, accurate people data.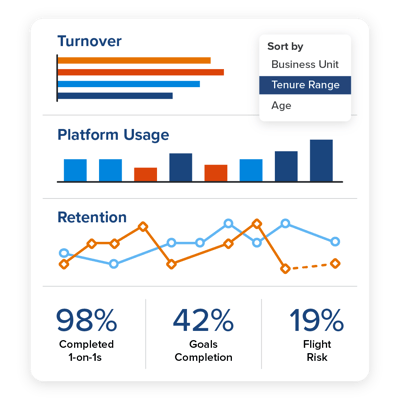 Intelligence data feed
People analytics data feeds unify people analytics by connecting engagement, performance, and turnover data to other business data with an integrated user experience.
Data feeds help leaders understand employee and business data with best-practice visualizations that are tailored to your needs. Leaders can also slice, dice, and filter data to understand deeper trends about their workforce.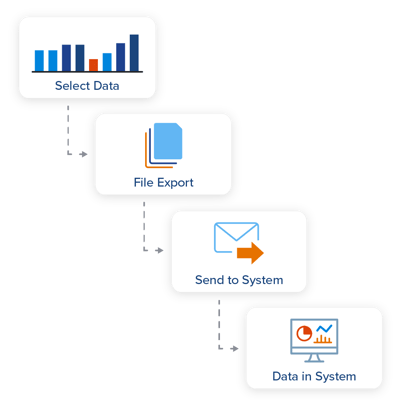 Performance snapshot
Performance snapshot helps leaders understand where individual employee performance stands, weaving together data from many sources. With these meaningful metrics, managers can adapt their coaching to drive better performance across teams.
Employee flight risk
Flight risk tools help you detect retention risk before employees leave. With this information, you can make strategic retention investments and adopt practices that actually reduce turnover.
Turnover trends
Turnover trends help leaders connect turnover data with engagement data. By tying turnover trends to employee survey results, you can understand what perceptions and experiences make employees choose to leave or stay.
Text analytics
Text analytics highlight key themes in your employee survey results. This takes administrative burden off of HR and data teams to easily uncover what's working—or not—in the employee experience.
People analytics is critical in helping leaders uncover opportunities to improve business operations and outcomes. The right data can give insight into how to solve your biggest business problems.
---
Ready to learn how people analytics can solve your unique business problems? Download The Beginner's Guide to HR Analytics and uncover valuable, data-driven insights.