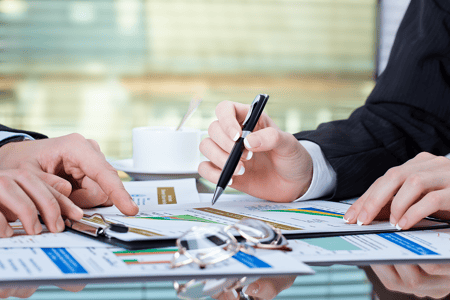 As inconvenient and problematic as it may be, employee turnover is inevitable. The good news? It's predictable.
Our latest eBook, Top 5 Employee Turnover Predictors, has uncovered the most common reasons employees leave their jobs. From lack of job satisfaction to poor team dynamics to misalignment, valuable employee feedback has given us insight into what leads to disengagement, and ultimately, turnover.
5 Signs of Employee Turnover

1. Lack of job satisfaction.
When employees become less satisfied with, interested in, or challenged in their job, they're more likely to leave.
2. Individual needs unmet.
If employees don't feel like the organization is meeting their individual needs (e.g. health and well-being, work-life balance, personal development), they're more likely to become a retention risk.
3. Poor team dynamics.
Employees are more likely to leave an organization when they express uncertainty about their team members' effectiveness and the like-ability of their immediate supervisor.
4. Misalignment.
Employees who are unsure whether or not they fit into the organization's future are more likely to turn over.
5. Unlikely to stay.
When an employee indicates that they're unsure if they'll stay with the organization, both in the short term or during tough times, they're more likely to become a retention risk.
3 Long-Term Employee Retention Strategies
Workplace data like this tells us two things: why employees leave and how we can act on it. Based on these findings, we've identified three year-long employee retention strategies to help you retain top talent and decrease organizational turnover.
1. Share your commitment to decrease employee turnover.
When organizations share their commitment to decreasing turnover, employees are more likely to be engaged.
Our research shows engaged employees are nearly 6x more likely to believe their organization is committed to lowering turnover and 6.5 times more likely to believe their organization is committed to understanding why employees leave, compared to their less engaged counterparts. And as all organizational leaders know, more engaged and favorable employees are less likely to leave.
Being open and transparent about your efforts to decrease employee turnover should be the first employee retention strategy on your list. Create an organization-wide retention goal, share your monthly metrics, and watch employee turnover decrease.
2. Collect exit data & analyze turnover trends.



If you're not collecting data after employees exit, you're missing out on invaluable insight. Data that helps uncover reasons for an exit, the level of preventability, and the impact it will have on your organization will arm you with the information you need to better recover from the turnover, create employee retention strategies that fit your culture, and increase future retention.
But don't stop at collecting data from the exiting employee—send out an automated exit survey to gather insight from peers too. Why? 95% of employees believe they can help leaders understand why people choose to leave their organization, and 87% of employees believe collecting feedback from an exiting employee will help make a difference for remaining employees.
3. Conduct annual employee engagement surveys.



Employee engagement data can help you identify areas at high-risk for turnover before it's too late and implement employee retention strategies that will actually work.
We recommend surveying employees annually with items proven to measure employee engagement and slicing reports by specific demographics—such as location, department, or position level—to uncover the most accurate and actionable data.
By analyzing detailed, year-over-year employee engagement trends within your organization, you can identify high-risk areas that need improvement and launch targeted strategies before they become a reason employees leave.
---
What other employee retention strategies can you implement to decrease turnover? Download our full research report, Top 5 Predictors of Employee Turnover, to find out.