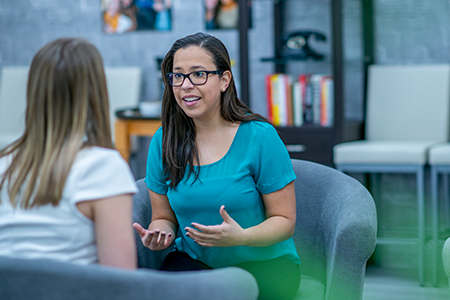 Feedback is essential to driving employee performance, engagement, and success—not to mention team and organizational growth. But building a culture of feedback isn't easy.
Employees need consistency, constructive coaching, and empowering mentorship from peers and managers. And leaders need the right tools to organize feedback, identify performance opportunities, and recognize their team members.
The right employee feedback platform can help.
Below we cover what an employee feedback platform is and 6 must-have tools to build trust, boost performance, and improve manager effectiveness across your organization.

What is an employee feedback platform
In short: An employee feedback platform is a tool used to give and request feedback.
Giving and gathering employee feedback is crucial to understanding your employees' experiences, managing and coaching employee performance, and creating a culture where everyone feels empowered to improve and succeed. An employee feedback platform provides the necessary structure and tools to invite specific, constructive and helpful feedback and develop a feedback culture.
A robust employee feedback platform like Quantum Workplace moves beyond an annual performance review and invites manager and peer feedback on an ongoing basis.
6 must-have employee feedback tools
1. Employee feedback surveys.
Employee feedback surveys are the foundation of a good feedback platform. Quantum Workplace's flexible survey feature makes it easy to customize surveys to your needs, create the cadence you want with auto-send based on set criteria (like hire date), and encourage a feedback culture.
Use feedback surveys to capture feedback throughout the employee lifecycle with a variety of survey options including:
New hire surveys
Onboarding surveys
Ask new hires about their recruitment and interview process, and find out if the pre-hire experience correctly sets expectations. Measure annual employee engagement and collect feedback on how employees experience their workplace. Track responses and changes over time so you can identify opportunities to improve and cater your leadership to individual, team, and organizational needs.
2. 360 feedback tools.
360 feedback is when employees give online feedback about another employee's performance. That's it in a nutshell. But Quantum Workplace has some additional capabilities that make its take on 360 feedback unique.
Feedback can be attributed or anonymous.
Employees can comment and ask follow-up questions on the feedback right in the tool.
Feedback can be employee-initiated, HR-initiated, or automated by milestones like hire date.
It still has all the traditional features of 360 feedback, such as open-ended and scaled questions and reports comparing various types of employees (i.e. manager vs. peers vs. self).
Provide new hires with early feedback, managers with coaching signals, and peers with an opportunity to help their team members at every level.
3. One-on-one meeting tools.
One-on-ones can be used to gather performance feedback, provide coaching, add context to survey feedback, and hold ongoing check-ins to build trust and drive engagement.
With Quantum Workplace's digital one-on-one meeting tools you can facilitate better conversations anytime, anywhere. Automate your conversations to build one-on-ones into your workflows with calendar and inbox integrations, alerts, and instant two-way messaging.
Create custom meeting templates for different scenarios, such as the first 15 days, 30 days, 60 days, and 90 days for new hires. And use Performance Snapshot to add important context to your performance conversations with employee data in one place.
4. Goal tracking and management.
With Quantum Workplace, employees set, track, and update their goals online. While goals can be set to private, the software is built to give employees visibility of goal progress across the organization, which they can see in a newsfeed-style digest. The software is flexible enough to support OKRs and SMART goals, as well as a variety of metrics.
Leverage this feature as a part of your employee onboarding process to get new hires on track from day one. But don't stop there. Use it to keep your team and organization's most important goals top of mind for all employees.
Build alignment on goals at every level so everyone is pulling in the same direction. Quantum Workplace's goal tracking tool provides visibility into cross-team priorities to break down silos and build collaborative teams that work better together.
5. Real-time recognition.
Recognition is a top driver of employee engagement at all stages of the employee lifecycle. And with Quantum Workplace's feedback platform, no one falls through the cracks.
Celebrate and motivate employees with both manager and peer recognition tools.
Employees recognize each other on a Facebook-style news feed, accompanied with gifs and videos. Each recognition post is tied to a company value, customized to the organization.
Employees can like and comment on posts to keep the conversation and celebration going. Automated alerts and analytics keep managers in the loop when employees receive recognition so they can participate meaningfully.
Seeing employee recognition tied to corporate values can give new hires visibility to what company values look like in action, while public peer-to-peer celebrations build a culture of recognition throughout the organization.
6. Analytics and reporting.
People leaders are at their best when they are leading people—not stuck creating and analyzing spreadsheets. Get out of your data and focus on building better relationships using Quantum Workplace's employee feedback platform.
We do the heavy data lifting for you to:
Tracking over time helps managers leverage feedback for growth, identify opportunities to improve, fill talent gaps, and build context around employee behavior and performance.
---
Ready to see how Quantum Workplace's features can revolutionize your feedback culture and create an employee experience that will have the market's top talent constantly monitoring your job board? Hop on a quick demo with one of our engagement experts to see just how easy and effective the process can be.