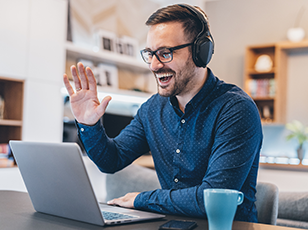 Miscommunication happens in the workplace. And despite their responsibility to set expectations and communicate frequently, managers and supervisors are often biggest culprits.
But don't worry if your organization struggles with communicating clearly and effectively. According to our research, only 50% of all workplace conversations can be described as "great."
No matter the circumstance, it can be easy to slip into bad communication habits and forget the core principles that make many leaders great. Be mindful of (and avoid) these six leadership types to avoid.
1. The Insensitive Manager.
Your employees experience a range of emotions at work. Make sure you flex your empathy muscles when dealing with those emotions. Put yourself in their shoes before you plan your next communication piece (or worse yet, neglect to communicate at all).
2. The Know-It-All Executive.
Leaders have been given great responsibility, but that doesn't mean you have to have all the answers. Communicate clearly what you know, and be open and honest about what you don't. White lies (even with good intent) are sure to damage employee trust.
3. The Condescending Supervisor.
Be mindful of your tone of voice. Showing empathy doesn't mean you have to take pity on or patronize your staff. Treat (and speak to) your employees like adults.
4. The Vague VP.
One of the quickest ways to lose trust in your employees is by creating uncertainty. In business, change is inevitable. But that doesn't mean your communication should be uncertain. Vague or confusing communication is nearly as bad as no communication at all.
5. The Invisible Manager.
It's tough for a workforce to trust its leaders if they never see them. But we understand that conventional working conditions make face-to-face time more difficult. Make a point to have frequent video calls, or opt to send visual company-wide announcements instead of the rarely-read all-company email.
6. The Micromanager.
As workplaces continue to see a rise in remote work it can feel like managing employees is impossible to do. But this doesn't mean you have to micromanage. When an unexpected event or new project comes your way, remind yourself that you hired your team for a reason. Clearly communicate your expectations and give them the room to shine.
---
We hope none of these situations are happening in your office—but if they are, it's important to know how to listen, respond, and take action. Download The State of Miscommunication to see why workplace communication can derail your engagement initiatives and what your organization can do to improve.