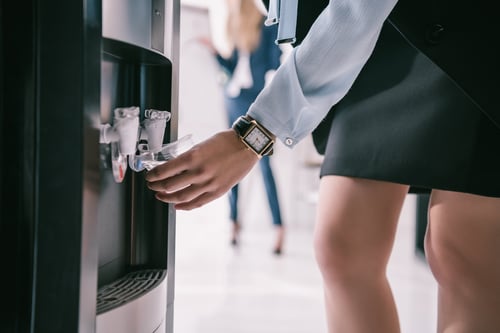 We've been told time and time again how we can use our social networks to help our careers: connect to future jobs, establish a personal brand, and gain insights into new industries or problems. We spend so much time tending to these networks that we often forget to turn the lens internally, to networking inside our own organization.
Internal networking – whether written or spoken – is a cornerstone of employee performance. In a recent workplace study, the highest performers had a "36% larger 'strong ties' internal networks (ones that connect at least biweekly in small-group messages) than average performers, while the low performers had 6% smaller networks than average." In other words, those with large, strong internal networks had the highest performance. The study also found internal networking affected performance more than external networks.
So how do exactly do internal networks increase performance?
Internal networks increase transparency.
Internal networks allow for increased transparency in all areas of the company. When employees know what their colleagues are doing, they avoid solving the same problem twice, better understand their unique role, and know the appropriate channels for questions – all saving time and increasing performance. Peer-to-peer recognition, progress boards, and accountability groups are all examples.
Internal networks involve new minds.
Internal networks do wonders for bringing about creative solutions. By introducing new people and thoughts to the same old problems, success is achieved with increased speed and innovation. Try setting up interdepartmental lunches, starting a chat for people who do the same role in a different location, or include an out-of-department "consultant" on your next project.
Internal networks build relationships.
Internal networks can be used to build relationships that wouldn't exist otherwise. These relationships help build more engaged employees, and more engaged employees are more productive. Create opportunities for these relationships by setting up interest groups (trail runners, Jimmy Buffet groupies), "blind dates" for coffee or lunch, or better manager-employee conversations.
Quick Tips for Building Internal Networks
Remember: every interaction is an opportunity!
No medium is off limits: email, Slack, social media, etc.
Don't build new connections without maintaining old ones.
An offer to help is the quickest way to make a connection.
While internal networking is a great way to boost employee performance, it's not the only form of workplace communication that's important. Download our report, The State of Miscommunication, to get all the stats!