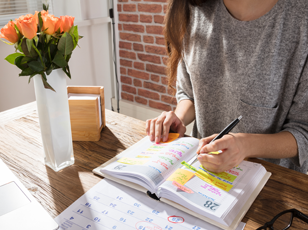 In order to move the needle on employee engagement, your organization must continually evaluate, discuss, and adjust how it approaches the employee experience. When you make engagement a topic of ongoing discussion, it can become a sustainable, business-driving part of your culture.
Use these five strategies to boost your employee engagement communication strategy, and to continuously prove the value of your engagement efforts all year long.
1. Reaffirm areas of strength.
It's tempting to focus on areas of your strategy that need improvement, but elevating strengths can make a big impact on engagement and attract new and awesome talent.
If your survey shows that employees feel like they have access to top-notch professional development opportunities, that's something you should be sharing with potential talent. You should also make sure that every employee knows how to access those opportunities.
If there's a certain company value that really resonates with your employees, figure out new and unique ways to bring that value to life, both internally and externally.
2. Highlight areas of opportunity.
One of the biggest advantages of surveying employees is shedding light on weak areas that you might not have noticed otherwise. Increasing awareness of an issue that you didn't know was disengaging employees (and possibly leading to turnover) is a win in itself.
It may be tempting to keep quiet about these areas of improvement, but that's the worst thing you can do. Employees will appreciate the transparency, and they will feel good knowing you're committed to positive change. It's also likely that employees will come forward with unique and creative solutions for the area that needs fixing.
3. Share examples of how collecting feedback leads to engagement.
Most employees are grateful for the opportunity to share their thoughts and concerns, even if their feedback is negative. When employees express appreciation for these opportunities in survey comments or conversations, share these snippets with leadership. This will reassure them that giving employees a voice – regardless of their engagement level – has a positive impact on company culture.
4. Showcase ways that different groups are focusing on engagement.
It's likely that teams and departments across your organization are already trying to improve engagement. Make a point to dig up those success stories and share them. This will make it much easier to see who is making an impact on engagement, how they are achieving success, and encourage others to follow suit.
Be on the lookout for:
T

eams or departments that are offering

unique learning and development opportunities

, job shadowing, job crafting, career pathing, and other opportunities

Managers who excel at using

one-on-one meetings

to

boost communication, collaboration, and engagement

Employees who band into task forces or tiger teams to accomplish

initiatives outside of their day-to-day activities

Opportunities to showcase the perks your workplace offers (e.g.

paid lunches, gym memberships, work-from-home options)
5. Tie engagement efforts to business outcomes.
Although many organizations measure engagement, few analyze the impact it has on their business objectives. Can your leadership team draw the line from engagement to key business outcomes? Do your employees understand how engagement affects their ability to meet their goals?
Understanding exactly how engagement affects your bottom line can revive interest in (and commitment to) your engagement strategy. It can provide new insights that help propel your organization and break the status quo.
Choose outcomes your leaders and employees value because they are natural motivators. If everyone can see a positive link between engagement and the business outcome they value, they will have more motivation to commit. You can tie engagement to a variety of metrics, tracked at the location, department, or employee level. Here are a few examples:
Turnover

Sales

Productivity

Profitability

Customer ratings

Workplace safety

Absenteeism

Product quality
Think through the metrics your organization is already tracking and the data you have access to. After conducting an analysis on the relationship between engagement and business metrics, share the results with your internal and external stakeholders.
---
Keeping engagement top of mind will help you be more successful in your engagement efforts. To learn more about bringing your organization into the new era of employee engagement, get your copy of our ebook.