Most of us are well-versed on the benefits of employee engagement— and are on board with the idea that employee engagement matters. Engaged employees can:
The tricky part about improving employee engagement is taking meaningful action. Sometimes we hit a wall and we're not sure where to go or what to do next. Well, no more blank minds or "I-just-don't-know-what-to-do"s. Not with this list. Read on for 50 of our favorite employee engagement activities!
50 Tried-and-True Employee Engagement Ideas & Activities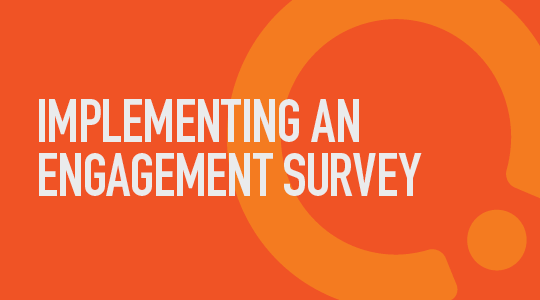 An engagement survey is often the first step toward a more engaged workforce. Here are some tips to help you run an effective and efficient employee survey strategy.


1. Let software do the heavy lifting.
HR has a lot on their plate without the added burden of survey administration and reporting. Survey software can help you spend more time driving positive change. By working with a survey partner, you'll have the added benefits of confidentiality, efficiency, survey design expertise, and robust analytics.
2. Get buy-in.
Buy-in starts at with leadership, but that's not where it ends. Managers and employees are also critical to a successful employee engagement strategy. To drive buy-in, start with the benefit. How will the program benefit leaders? Managers? Employees? Customize your message and always be selling.
3. Train your people.
You can't expect employees to figure out a new engagement strategy on their own. If you're introducing a new survey tool or process, be sure to train employees and managers.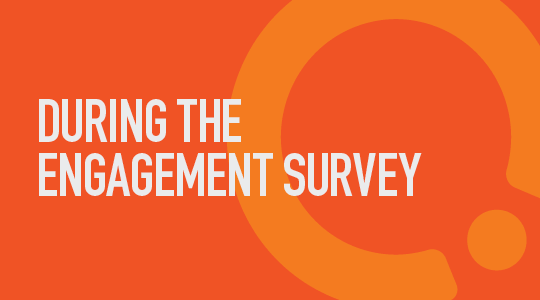 The engagement survey is a critical tool to measuring and understanding the employee experience. Learn to design and launch surveys that will get the job done.


4. Make sure you're actually measuring engagement.
You might be using surveys to collect feedback, but that doesn't mean you're actually measuring engagement. Your survey methods need to be research-backed and proven effective.
5. Keep the survey focused on employee engagement.
Survey around what matters most. Focus on actionable survey items that are directly related to engagement, such as career development, manager effectiveness, and team dynamics. Don't survey on every topic under the sun. The last thing you want is for "survey fatigue" to disengage employees.


6. Collect feedback you can act on.
Too many organizations capture data that isn't actionable, such as daily sentiment or mood readings. Frequent feedback requests can be annoying, especially when employees don't see action. If you're looking for more frequent feedback, administer pulse surveys with a purpose. Use them to dig deeper into important issues that surface between annual surveys, and always communicate purpose and next steps.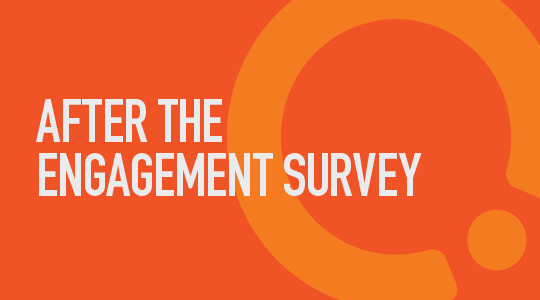 After the survey, you need to use survey results to launch programs that make an impact on the issues and opportunities you've identified. Employees expect to see real change happen. If they don't, they'll be reluctant to provide feedback the next time around.


7. Address the results quickly.
You should commit to sharing survey results with the entire organization as soon as you can make sense of them. Send a "thanks for participating" email within 24 hours. Then send a much more detailed announcement with overview results within 30 days.
8. Get everyone involved.
All employees should be invited to be a part of the post-survey process. Action shouldn't rest solely on the shoulders of leaders and managers.
9. Ask for feedback on your survey initiative.
When your next survey rolls around, be sure to gather feedback on how the first one went. Here are some items you can include to gauge effectiveness:
Senior leadership is committed to responding to the results of this survey.
My manager shared the results of the last survey with our team.
Our team developed action plans to address issues raised by the last survey's results.
I noticed positive change as a result of the last survey.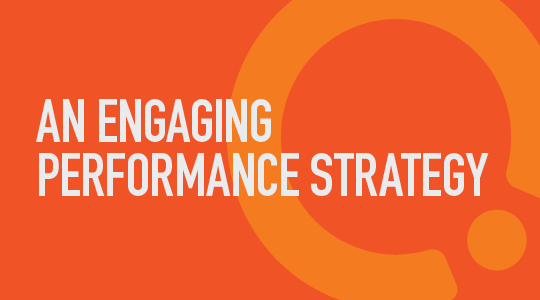 Performance and engagement go hand-in-hand. Using effective performance tools can exponentially increase your organization's engagement.
10. Communicate, communicate, communicate.
Communication is critical to successful implementation and adoption of performance tools. Employees need to understand the what, where, when, why, and how. Communicate before, during, and after the launch of each tool or feature. And if you think you've communicated enough, you probably haven't.
11. Insist on a single solution.
Choose a solution that allows employees to access everything they need in one place. This will decrease hassle and increase usage. Bonus if it connects with your survey software.
12. Integrate with your HRIS.
Performance software can carry a huge administrative burden. Make things easier by finding a software that integrates with your existing HRIS.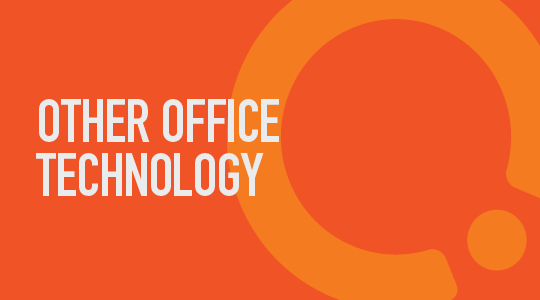 How your organization utilizes its other in-office tools can impact employee engagement. Read on for a few of our favorite tips!


13.

Encourage individuality.
When employees can bring their whole, authentic selves to work, they tend to feel more engaged. Chat apps offer a unique platform for employees to share personal interests. Encourage employees to create channels that revolve around their out-of-office passions.
14. Extend your voice.
Employees should see and feel your employer brand in all your workplace technology. This will extend the reach of your engagement efforts and reinforce your identity.


15. Make information more accessible.
Make sure employees have easy access to the information they need, such as benefits or career development. Use chat as a safe place for employees to ask questions, get answers, and schedule time to talk more if needed.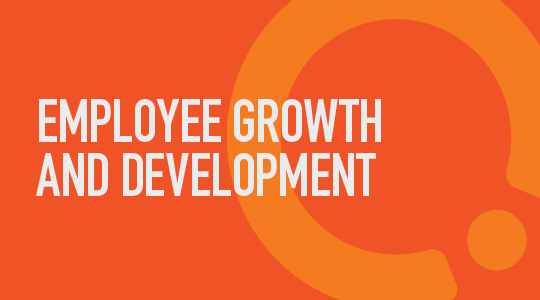 Employees need to know that their organization cares about personal growth and development. Here are some ideas around growth and development opportunities.
16. Clearly articulate professional development paths.
Professional development opportunities are essential for engaging and retaining employees. Make sure that what you're offering is meaningful and effective to the employees who are using them. It should be easy for employees to access information about any opportunities available to them.
17. Ask employees to write their own job description.
Employees can do this for their current roles or for a desired role. This activity helps highlight what the employee enjoys and what they feel their strengths are. It also allows managers insight into an employee's interests and motivations.
18. Re-evaluate how you select managers.
Managers are typically promoted based on performance. But they need soft skills to coach, invest in, develop, and maximize their teams. Shift your focus to selecting managers based on these types of skills. Managers are key to driving employee engagement.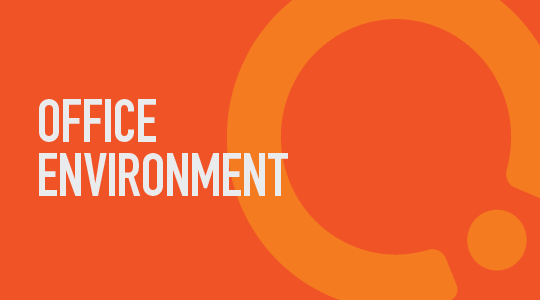 How engaging is your office space? Ping pong tables and standing desks don't directly increase engagement, but they do communicate that you care.
19. Have the right coffee in-stock.
Poll your employees: what coffee do they like to drink? Or do they prefer tea? Cocoa? What type of creamer? This small gesture will go a long way toward ensuring employees are comfortable and functional.
20. Choose natural lighting.
Natural lighting is far superior to its artificial counterpart. Studies show it helps improve happiness, health, and job satisfaction. If true natural light isn't possible, consider light bulbs that simulate natural light.
21. Make them move.
Something as simple as your office layout could impact employees. Think: what are the routes my employees take every day? Bathroom, coffee pot, and water cooler are the big three. Get employees out of their routine and into more chance encounters. Chance encounters increase organizational familiarity and grease the wheels for more organic and creative conversations.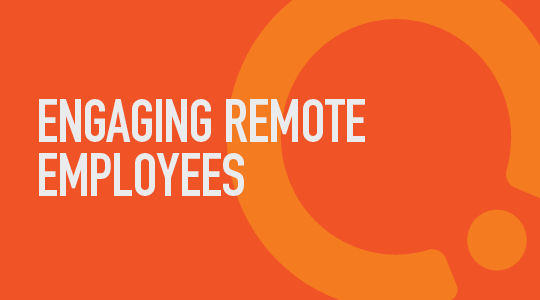 Remote employees face unique challenges, and thus require unique attention to increase engagement. Check out some of these ideas.


22. Take advantage of video conferencing as much as possible.
Use video conferencing and screen sharing to help remote employees stay engaged in meetings. Encourage employees to use video calls for one-on-one conversations as well. This helps team members foster deeper connections and better relationships.
23. Foster social interaction.
Get your remote workers out of their pajamas and into the office. Encourage them to hop into a co-working space every now and then. These environments are ideal for improving work mentality, fostering innovation, and more. Your normal team-building activities should also include remote team members.
24. Pay for a visit.
Pay for your remote employees to visit your home office several times a year. This will cement relationships that are built over the computer and phone.
Freelance employees are just as important to your organization as anyone else. For ideas to keep them engaged, read on.
25. Onboard your contracted employees.
Your gig employees need onboarding, and they need it at a more rapid rate than your average employee. Develop a program that helps them understand what your organization does, how it functions, and what role they play in the bigger picture.
26. Measure gig employee engagement.
You can't fix what you don't understand. Every person in your workforce should take part in your engagement survey. This will help you understand the unique problems, opportunities, and challenges of each population.
27. Include gig employees in company milestones.
Gig employees have helped build your company just like any other employee. Invite them to your annual holiday party, regional meetings, and team lunches. A welcoming environment shows how much you value their contribution.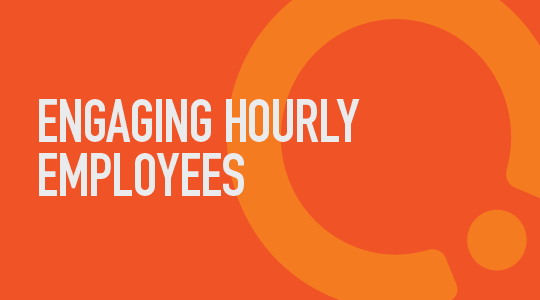 Employee engagement isn't just for salaried workers. Here are some ideas to engage your hourly employees.


28. Be accessible.
Managers and employees need to have face-to-face interactions. How can you invest in different shifts? Especially those who don't usually get the benefit of visible time with managers?
29. Host lunches with leadership.
In companies with employees working varied shifts, it can be hard for everyone to see and hear consistent messages. Invite employees to have lunch with leadership to increase transparency and communication.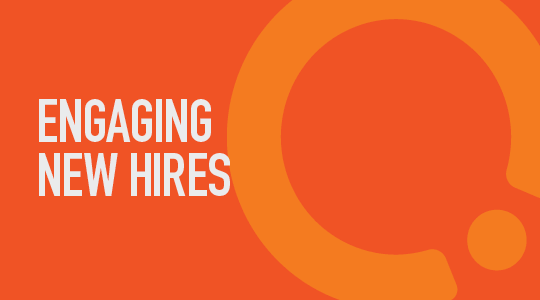 Start your new hires off on the right foot and help them feel connected to your mission. For retention's sake, it's critical to engage new hires early and often.
30. Don't oversell the opportunity.
During the interview stage, did you promise more or better than the reality? New employees will be able to tell in a matter of time, and they'll jump at the first opportunity to leave. Realistic expectations are the first step in employee retention.
31.

Kill the paperwork.
No one wants to spend the first day doing paperwork. See if you can set up paperwork online so they can complete it before their first day or in the comfort of their own home.
32. Set up a quick win.
Give new hires a real work task to do with a partner or team by the end of the day. This will provide a sense of accomplishment and help them start fitting in with the team right away.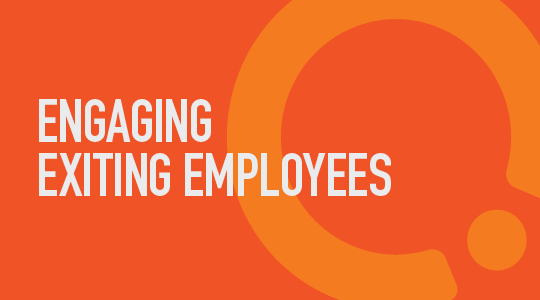 Some of the most valuable data you can gather comes from your exiting employees. Follow these tips!


33. Connect your survey data to your turnover data.
Link your engagement survey data to turnover data. Identify items that differ the most between your termed and non-termed employees. If you notice trends among certain groups, schedule focus groups to dive deeper into those differences.
34. Keep in touch.
Maintain a good relationship with termed employees. Consider meeting a couple of times a year to catch up. This will do wonders to boost employer brand. It also shows current employees that you value them outside of the employment.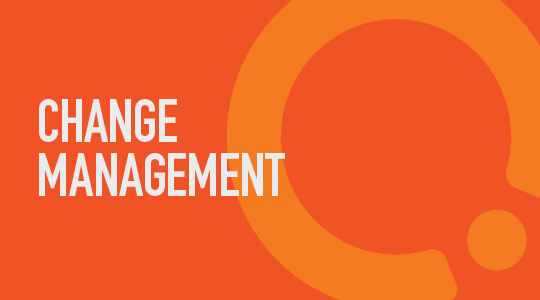 Organizational change is the most important and most challenging time to engage employees. Below are helpful ways to support engagement throughout the process.


35. Encourage leaders to take advantage of failures.
When leaders own up to a bad decision, they show vulnerability and develop trust. Don't gloss over these moments and just move on to solutions. Use them as opportunities to show you're human.
36. C

learly define values and recognize employees for them.
All employees should have a clear understanding of your values and how they come to life. Reinforce these values by recognizing employees when they exhibit them.
37. Position change management as an ongoing process.
Change management isn't a 'point-in-time' activity that you do once and cross off the list. Make it clear to employees that this will be an organizational journey.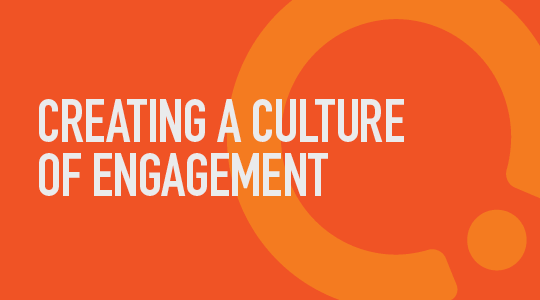 Building a culture of engagement is not easy, but organizations that are committed will reap the dividends. Don't shy away from the ideas in this section—they'll have a huge impact on your organization and company culture.


38. Create traditions.
Culture is made up of shared traditions, habits, artifacts, and language. Look for opportunities to create shared experiences around giving and receiving feedback.
39. Find your champions.
Make coaches out of the managers who excel at engaging their teams. These are unique individuals who balance investing in people and crushing their own performance. Help them share their methods with other managers.
40. Don't tolerate poor performance.
An organization is only as strong as its weakest link. Don't let poor performers drag down other employees. Help your managers implement continuous performance strategies so they can identify and manage performance issues early.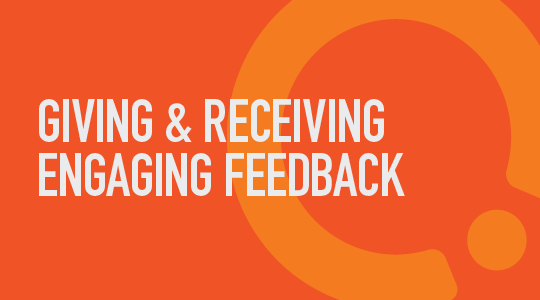 Employee feedback is the foundation of a strong and engaged organization. But it can also be intimidating. Here are some ways to make sure feedback is engaging.


41. Highlight decisions made based on feedback.
When you make a decision or change based on someone's feedback, let them know. Don't only focus on communicating the decision or change; focus on the why. "Why did we do this? Because of your feedback."
42. Set the tone from the top.
Like any element that you want to make part of your organizational culture, it starts at the top. Leaders must model giving and receiving feedback well. And they must do it on a regular basis.
43. Make it routine.
When feedback happens routinely, it becomes expected. It integrates into everyday operations, and we get better at it.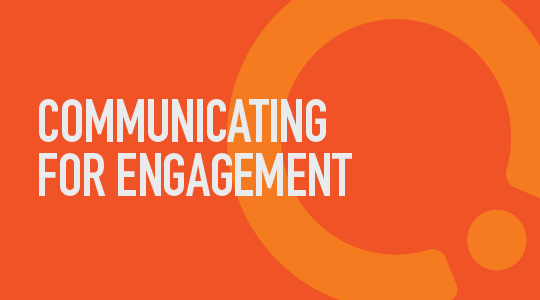 Good communication is the foundation of an engaged workforce. Which of these tips will you implement in your organization?


44. Ask employees for advice.
Bring employees in on the big things and small things. How should you decorate the office for Halloween? What snacks should you provide at happy hour? What color should you paint the lobby? Consulting your employees will let them know you respect their opinions and help you make crowd-pleasing decisions. It's a win-win.
45. Commit to a vision.
Who quits their high school basketball team in the middle of the state playoff game? You'd be hard-pressed to find a single example. Why? Because their vision is staring them straight in the face. They might win, they might lose, but you better believe they're going stay around until it's over. To keep employees around, set a clear vision for individual impact and organizational success.
46. Discuss wins and losses in a digestible format.
At the end of every month, have each team provide their wins and losses for that month. Distribute in a company-wide email or newsletter. This will help employees feel like part of the organization while keeping the focus on company goals.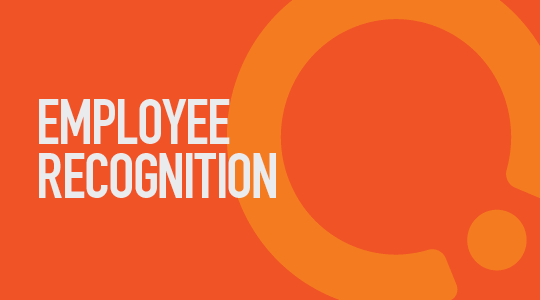 Employees need to be recognized for how they contribute to the organization. Read this section for unique employee recognition ideas.


47. Recognize the entire family.
Perks at the office are great, but find perks that impact the entire family of an employee. This will help employees know you truly care about their whole person and the things that matter to them.
48. Celebrate people (not just accomplishments).
You know how important it is to recognize employees for a job well done. But have you thought about recognizing your people instead of their work accomplishments? Recognize employees milestones outside of work, such as birthdays, community awards, graduations, or weddings.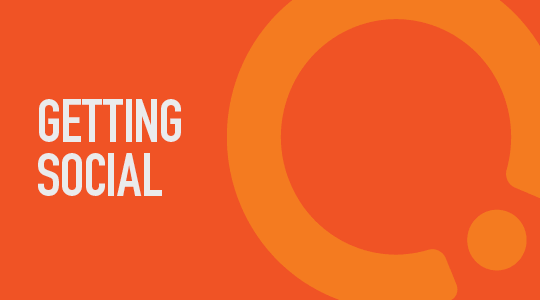 Peer interactions provide an excellent source of connection to the workplace. Get to know your peers better with these ideas.


49. Rotate team activity choices.
Engaging employees doesn't mean forgetting how to have fun at work. Each month your team should get together to enjoy the successes (or failures) of the past month. Make sure employees get a say in the activity. Switch it up between happy hours, lunches, board game afternoons, athletic events, etc.
50. Start a fantasy sports league.
There are many ways to increase employee engagement that don't cost a fortune. Fantasy leagues create a common experience for employees to talk about.


---
These are but a taste of the awesome employee engagement ideas we've seen put into place. Download our free ebook for 150 more ideas to starting seriously boosting employee engagement.