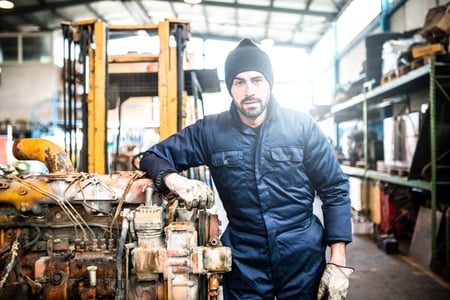 Careers don't occur in a vacuum. The most engaged and productive employees still have lives outside of the office, and these lives are impacted by the employee benefits offered at your organization.
For employees to be invested at work, they need to feel like all the other parts of their lives are appropriately prioritized and managed.
Surveying employees on their perceptions of employee benefits is imperative to understanding how they view their work in relation to the rest of their lives—and can help you ensure organizational success.
Studies have shown that employees who feel like their employer cares about their health and well-being are:
38% more engaged
17% more likely to stay with your organization for the next year
28% more likely to advocate for your organization
Employee Benefits Survey Questions
Make sure your employee engagement survey includes a least a handful of survey questions measuring perceptions of employee benefits. These survey questions should provide insight into an employee's perceptions on the benefit offerings and an employee understanding of their benefits.
Check out some examples of employee survey items below.
My benefits meet my (and my family's) needs well.
I have a good understanding of compensation policies and practices that affect me.
I know who to talk to if I don't understand my benefits.
The wellness benefits offered by my company have improved my physical and/or mental health.
I would prefer my company provides (more/better) wellness programs.
I am compensated fairly.
I understand our benefits program.
Our organization provides competitive compensation and benefits packages compared to others in our industry.
My organization has expressed interest in my health and wellness.
My manager encourages me to use our health and wellness programs.
I would like to know more about the compensation and benefits packages available to me.
Just because benefits impact employees outside the workplace, doesn't mean your organization shouldn't care about them. Employee benefits matter to employees—and they should matter to your organization, too.
---
For more great employee survey questions, download our Complete Guide to Conducting an Employee Engagement Survey.