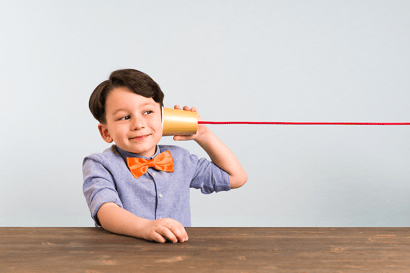 Communication is the most critical component to implementing a new or improved performance management process. But trying to communicate the right information, to the right audience, at the right time can be pretty challenging.
Difficult as it can be, don't skimp on communication. You didn't put all that effort in to find the perfect system only to have leaders unsure of its benefit, managers confused on how to use it, and employees skeptical of its purpose.
Here are the seven essential communication pieces (including the who, when, what, and why) you need to successfully roll out a new performance management system.
1. Leadership announcement meeting
Who: Top-Level Leadership
When: 3 weeks before launch
What: Meet with leaders to discuss the details of your new performance management system. Explain how it will benefit leaders and the company, and discuss high-level program information. Share a rough timeline of the rollout, and reinforce leadership's role in the initiative.
Why: Leadership buy-in will help drive adoption and participation.
2. Manager announcement email
Who: Managers and Supervisors
When: 2 weeks before launch
What: Send managers an email introducing your new performance management system and strategy. Explain the purpose, set expectations for team leaders, and share the timeline for rollout. Give them a chance to ask questions early, and encourage them to be advocates for the new system.
Why: Clear expectations will help managers understand their role in the program launch.
3. Employee announcement email
Who: All Employees
When: 1 week before launch
What: Introduce the new program to your employees. Include the purpose of your new program, how your company will benefit from it, and information about how and when program will be launched.
Why: Generating early excitement will help drive activity and adoption.
4. Kick-off email
Who: All Employees
When: Day of launch
What: Send a company-wide kick-off email when you're ready to implement your new program. Remind everyone why you're using the program, encourage participation, and set the expectations for how they should get started.
Why: Setting a positive tone from the start will help boost participation and positivity.
5. Training sessions
Who: All Employees
When: Week of launch
What: Offer software training sessions to employees and managers. Walk-through the tools step-by-step, show attendees how they can leverage different features, and allow for questions and answers.
Why: Initial training will help ensure employees and managers are correctly using the tool to boost and measure performance.
6. Ongoing program promotion
Who: All Employees
When: After launch
What: Use in-tool, automated, and manual reminders, Intranet or newsletter postings, email signatures, videos, parties, posters and table tents, etc. to promote your new system organization-wide.
Why: Promoting performance tools is crucial to employee adoption and usage, especially during the early stages of your new program.
7. Celebration!
Who: All Employees
When: After launch
What: Stop to recognize and celebrate your new performance management system's success. Send an email, host an all-company meeting, or plan a party.
Why: Show employees how your program is working to increase engagement, boost performance, and better the employee experience.

---
Looking for more resources around shifting your performance management strategy? Download our ebook: Moving Beyond Performance Management is Broken.