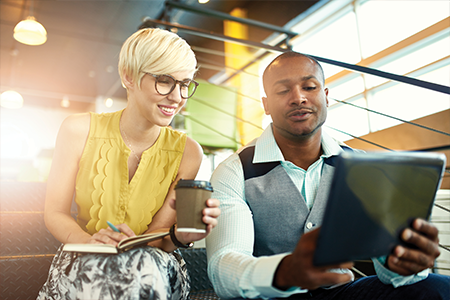 Employee development is good for employees and good for business. But many companies struggle to build professional development into their remote work culture.
A survey by The Harris Group found that 70% of US employees are at least somewhat likely to leave their current company and accept an offer with a new company that's known for investing in employee learning and development.
So with remote work continuing to grow, it's important that companies invest in their employees' growth too.
But what does professional development for remote workers look like? How can you create an effective employee learning and development program when your team is distributed?
In this article, we'll cover:
Why professional development is important
Tips for developing your remote employees
Why professional development is important
Professional development for remote employees isn't just a feel-good initiative—it's crucial for employee engagement and performance.
In fact, professional development opportunities are a top 10 driver of engagement and help employees feel more:
Motivated
Empowered
Ready to take on more responsibility
Equipped to do their job
In other words, employee development is a win-win for you and your employees. It helps you attract, build, and retain top talent so that you are harnessing the full potential of your workforce.
And that shouldn't stop just because your employees are remote.
5 tips for developing your remote employees
You know professional development is important, but how can you do it effectively when your team is remote?
Building a robust career development program isn't easy, and there are unique challenges when your employees aren't all gathered under one roof.
Fortunately, there are ways to adapt your professional development and coaching initiatives for a remote environment. Use the following tips and best practices to get started:
1. Talk to your employees.
When your team is remote, you have to get creative with your development strategies. The first step is to communicate with your employees and find out what they actually need and expect.
If they are newly remote, have one-on-one conversations to review their goals and see which ones may need modification.
Sit down with each employee one-on-one to check in:
What are their individual goals?
How do they want to keep moving forward?
Are there gaps in their training or development that need immediate attention?
Use your one-on-ones to provide regular feedback and coaching as you go along to ensure your employees have the tools and information they need to do their best work.
As you assess your team needs, consider what topics, mentalities, and approaches you need to upskill and look for opportunities to adapt current in-house development practices for a remote environment.
2. Invest in virtual learning.
When your team is remote, virtual learning tools and programs are essential. Invest in software and other remote training options that ensure your remote team has rich development opportunities no matter where they are.
Virtual learning can include:
Free digital library of resources like books, articles, and subscriptions
Online learning platforms from companies like

Instructure

and

MasterClass

Virtual trainings, lunch n' learns, and webinars
This is especially important if you have a mixed workforce of both in-house and remote employees. Make sure your remote employees aren't overlooked—when you offer training or presentations to your in-house teams, include a virtual participation option so no one is excluded.
3. Provide a professional development stipend.
One of the simplest ways to invest in employee development for remote workers is to fund their training directly. Offer employees a monthly or annual stipend that they can put towards training, career development, or education that interests them and aligns with their goals.
This not only provides a more flexible option for employees working in different locations, but it also empowers them to choose what direction they want to take their training and where they want to invest their time.
4. Support networking opportunities.
Managing a remote workforce doesn't mean you can't ever meet in person. Look for opportunities to bring your teams together for networking events and conferences. These can be company-sponsored events that bring the whole organization together, or specific industry conferences and conventions that individual employees or teams can attend.
Conferences are a great way to:
Facilitate career-enhancing networking opportunities
Build connections with your remote employees in person
Reinvigorate employees who may be feeling excluded or stagnant
Talk to your employees to find out what events they might be interested in and work with leaders across the organization to plan company conferences that are inclusive and productive for both in-house and remote workers.
5. Don't pause company-wide training.
If your office is only partially or temporarily remote, it might be tempting to pause your development initiatives until everyone is back in the office. But that would be a mistake.
Your people are your most valuable resource and developing individuals and teams is key to keeping people and organizations moving forward.
Stopping or pausing development blocks your organization from moving forward and keeping your people and your company focused on the future.
---
No matter what stage your employee development is in, keep going. If you still need convincing, download our research on Employee Development: HR's 4-Ingredient Recipe for Healthy, Balanced Employee Growth.