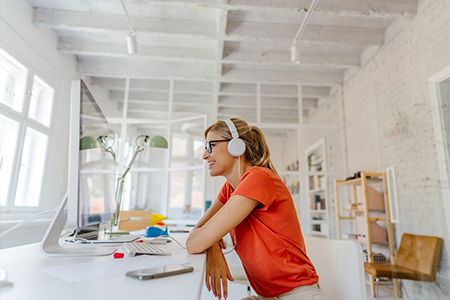 More people are working remotely than ever before—and the trend is likely to continue.
Global Workplace Analytics estimates that 56% of U.S. workers have jobs that are compatible with working from home, and 25-35% of the workforce will be working remotely by the end of 2021. And Forrester predicted that the number of employees working remotely may decrease but will settle in at 300% of pre-pandemic levels.
This means many managers and people leaders are now navigating a new normal of hybrid or fully remote teams.
In this article, we'll talk about what team dynamics look like in a remote world and how to manage team dynamics while remote.
Team dynamics in a remote world
How to manage team dynamics while remote
Factors that contribute to team dynamics
Tools for remote teams
Team dynamics in a remote world
So what does a remote office mean for team culture and dynamics? Without a physical office to gather and collaborate around, the physical, social, and professional dynamics of remote teams are more complicated.
Remote work allows teams to operate with agility, flexibility, and often higher productivity at lower costs—but remote management has its challenges. Remote teams often struggle to:
Streamline communication
Collaborate effectively
Socialize organically
This can make it difficult to build a team bond, and the trust and respect that teams need to perform at high levels. Miscommunication can lead to frustration, missed deadlines, and unhappy clients (and employees).
Additionally, remote team members may feel isolated working from home. Without coworkers to bump into at the water cooler and a break room to shoot the breeze, remote employees can feel disconnected from their coworkers. If leaders aren't careful, these dynamics can result in low morale, poor performance, disengagement and even burnout.
Fortunately, it doesn't have to be this way.
Factors that contribute to team dynamics
Team dynamics are the unconscious, psychological forces that influence team behavior, culture, and performance. Team dynamics can be positive or negative, depending on a number of contributing factors including:
Personalities
Attitudes
Communication patterns
Leadership
Goals
Individual and team motivation
How to manage team dynamics while remote
While you can't control every factor that impacts your remote team dynamics, you can reduce opportunities for friction and conflict, and build a positive team culture. Use these tips to manage remote teams effectively.
1. Be vulnerable and transparent.
One of the biggest hurdles remote teams face is building a bond of trust and respect from a distance. Managers can help teams break down those social and emotional barriers by leading by example.
Encourage vulnerability and empathy by being vulnerable yourself. For example, ask for and act on feedback. Communicate transparently about team goals, challenges, processes, and plans. Check in with your employees regularly to see how they are doing and uncover their own goals and expectations. Be honest about challenges or concerns, and don't let conflict fester.
When you approach communication and leadership from a place of empathy, your team will be more receptive and open with you in return. This will create a strong, positive foundation to build on one-on-one and as a group culture.
2. Build relationships through casual interactions and built-in team building time.
Remote teams don't have the luxury of socializing in a physical office. So you need to bring the water cooler to them. Prioritize those "in-between work moments" that help develop relationships.
Set up clear team communication channels.
Tools like Slack streamline workplace communication by putting both formal and informal channels in one place. Employees can talk business in project-related threads while shooting the breeze with their coworkers on informal social channels. You can even name your channels "water cooler" or "break room."
Turn the video on.
Video conferencing is common for remote teams. Have employees keep their video on so everyone can put a face to the voice. Body language and facial expressions add flavor and context to people's tone, which can help break the ice and reduce miscommunication and conflict.
Creating virtual spaces for communication, socializing, and casual interactions helps teams get to know each other on a more personal level and build the trust they need to collaborate effectively.
3. Check in frequently and consistently.
One of the simplest but most effective things you can do to build strong remote team dynamics is to create a culture of communication. Because all communication is remote, managers should lead the way in developing strong communication processes and expectations.
Communicate frequently and consistently with your team (in team and one-on-one meetings). Check in with your employees to see how they are doing and get the pulse of the team. Identify any challenges, obstacles, or questions that need to be addressed. Note any important team or company announcements and clarify goals or expectations so nothing falls through the cracks.
Consider building in a brief team check-in at the beginning of the day before everyone splits to work on their individual projects. This helps the team feel more connected and up-to-date as they head into their workday.
Tools for remote teams
Remote teams rely on a variety of tools and technologies to stay connected in an increasingly remote world. The following tools can help you streamline your remote processes, reduce friction, and improve performance and engagement no matter where you're working from:
Video conferencing (e.g. Zoom)
While email and texts have their place, face-to-face connections are crucial for building a positive team dynamic. Take advantage of video conferencing tools like Zoom that let you meet virtually and engage more personally.
Chat and instant messaging (e.g. Slack or gchat)
Chat tools like Slack are a great way to communicate quickly and efficiently. Have a quick question about a project? Shoot an instant message on the project Slack channel to get a quick answer. Plus, Slack lends itself to casual and fun conversations, helping teams bond naturally.
Project management tools (e.g. Asana, Trello, etc.)
One of the biggest threats to remote team dynamics is miscommunication around work. Project management tools help prevent missed deadlines and pointing fingers by keeping all project documentation, assignments, and due dates in one shared place.
Performance management software (e.g. Quantum Workplace)
When you don't see your team in person, it can be easy to forget to check in and let important meetings or performance conversations go on the back burner. But this can disrupt communication and cause feelings of distrust or isolation among your team. It can also lead to unclear expectations and misalignment with team and company goals.
Use performance management tools like Quantum Workplace to keep the team aligned and performance on track. Get notified when it's time to review goals or when team members hit important milestones.
---
Working remotely has its challenges. But when you understand the unique dynamics and opportunities available, you can create a culture that is just as strong, productive, and engaged as any in-house team.
No matter where your employees are working, team dynamics can make a huge impact on employee engagement and performance. Get our 50 Team Building Ideas to Engage Employees to ensure your employees stay motivated and included.