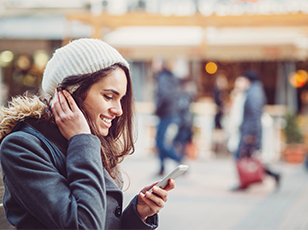 Most exit survey solutions fall extremely short, failing to give HR the tools needed to truly understand and address turnover. In working with many customers to develop an alternative to traditional exit survey software, we've learned a lot about the shortcomings of other vendors.
This list below summarizes the top six must-have criteria to consider when choosing an exit survey partner, so you can effectively use your survey to uncover real retention opportunities.
1. Zero time to Launch Exit Survey
When an employee is on the way out the door, you have to act fast. The longer you wait to collect exit feedback, the less attachment they have to you and the less likely they are to respond. So minimizing the timeline to launch an exit survey is critical to you and your organization.
You can't afford to waste time manually launching and sending out exit survey invites. In today's world of integrated data systems, efficient exit survey software should integrate with your other systems, particularly your HRIS, where you're already tracking exits.
By integrating with your HRIS system, collecting exit feedback becomes a no-touch process, automatically launching surveys once an employee is termed. The result? You spend less time facilitating the survey and more time using the data to determine retention opportunities.
2. A Solution to Getting Richer Exit Data
Exit interviews and surveys have long suffered from a huge problem: People lie. Heck, Google "exit interviews," and you'll find a plethora of articles advising employees on what not to say. And rightfully so; leaving gracefully with references in tact and also providing candid feedback can be a delicate balance. So, what happens? Employees tend to provide vague, half-truths.
What can you do? Like any good reporter, find better sources. Our employee turnover research found that 95 percent of employees agree that they can help leaders understand why former employees left.
Innovative exit survey software should let you expand your sources with a 360 approach to exit surveys, something we call social exit surveys. Including an exiting employee's manager and peers will give you a richer understanding of turnover.
3. A Track Record of High Survey Response Rates
An exit survey with a low response rate is about as useful as a floppy disc (cue: Gen Z, asking, "A what?"). To get the most out of your exit survey, you need a partner focused on increasing response rate. Here are a few ways to ensure a high response:
Launch the exit survey quickly following the exit (enter HRIS integration)
Expand your audience (On average, a social, 360 exit survey has an 80 percent response rate versus traditional exit surveys with only a 20 percent response rate)
Automate email reminders to encourage survey completion
Demonstrate a commitment to understanding and lowering turnover
When evaluating your exit survey software vendor, ask what their experience has been with response rates. Can they provide examples of clients with high response rates? What does their software support improving response?
4. Aggregate, Online Exit Survey Reporting System
Looking at exits individually provides value; looking at exits in aggregate provides a retention solution. This seems like a no-brainer, but most exit survey software make it really easy to review individual exits yet fail to give a holistic view of turnover. How can you expect to improve retention without the ability to understand micro and macro turnover trends?
An aggregate, online exit survey-reporting suite provides you several benefits:
See the big picture on-demand: Examine turnover themes across the organization, as survey data come in
Examine how turnover affects different employee demographics and pinpoint reasons for turnover within specific groups
No more file cabinets or file folders stuffed with years of exit interview data
Easily share group or individual turnover reports
New reporting features and capabilities are rolled out automatically
5. Ability to Create a Turnover Profile
A turnover profile is a semi-fictional representation of an employee who is at risk for turnover, based on real data about your existing and termed employees. When creating a turnover profile, consider employee demographics, behavior patterns, motivations, and goals. If your exit survey provider is also your employee engagement survey provider, creating a turnover profile is a cinch.
An all-in-one employee feedback software provider can help you leverage various feedback methods to tell a more complete turnover story and identify areas of your organization that might be at risk for turnover.
6. Treat Turnover as a Retention Opportunity
Smart exit survey software vendors will treat turnover as a retention opportunity. And what better way to do that than to use turnover as an opportunity to do a pulse check with your remaining employees?
By including remaining employees in a social exit survey, you're essentially hitting two birds with one stone, as a social exit survey essentially serves as a stay survey or even a pseudo engagement survey. Surveying peers at the time of an exit gives them the opportunity to voice concerns about the exit and bring to light any issues that are impacting their engagement. Collecting and addressing this feedback gives you the opportunity to circumvent more exits.
Ready to evaluate exit survey software that does all this and more? Read our free ebook, How to Conduct an Exit Survey. Or, meet with a Qwirk to see how our tool can help you improve your turnover strategy.