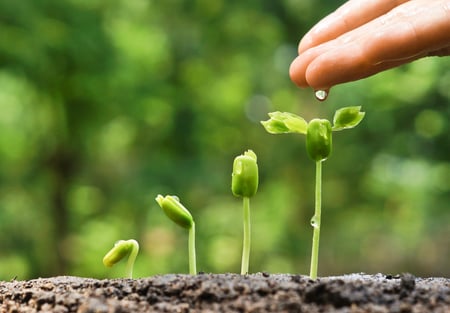 Although organizations continue to get smarter about employee selection, an equally-savvy strategy to retain and develop new hire talent is lacking.
Thinking about your own organization, ask yourself: would our new hires suggest that their onboarding process was as effective as it should be?

For many new hires, their answer would likely suggest that they filled out a bunch of paperwork, went through the motions with their human resources representative, and met the team they'll be working with. If this constitutes effective new employee orientation at your organization, you might be missing an opportunity to create an adequate foundation for your new hires to excel consistently over time.
Don't get me wrong - some check-the-box activities (e.g., tax forms, benefits, payroll) are absolutely necessary. But those activities are often the bare minimum for new employee orientation, and the bare minimum doesn't cut it anymore.
This "minimal effort onboarding" leaves organizations in a risky position with their new and eager talent, and they're squandering an opportunity to differentiate themselves as great places to work.
The truth is, you can't effectively onboard a new employee in just one week (or even the first month, for that matter). Onboarding requires time, patience, and a clear vision of what needs to happen. Keep reading to find out what makes a great onboarding experience for new hires.
4 New Employee Orientation Best Practices
The foundational perspective from which we think about new employee orientation needs to shift. We onboard people, not just employees. People want to feel valued, be empowered, see growth, and have purpose. And we know that great places to work are dedicated to weaving these ideas into their workplace experience.
In some ways, onboarding is a reflection of how we think people want to be treated. Yes, some boxes always need to be checked and you should have a plan to cover these basics before new hires begin. But better onboarding really happens when you step outside of those checkboxes, and below are some ideas to help get you started.
Make a great first impression.
Provide an idea of what the future will hold.
Make it easy to seek and leverage feedback.
Give them a voice.
The above lists aren't exhaustive – they're foundations to get you thinking about your current approach to new hire orientation. Those points should be revisited regularly as employees mature in your organization. For example, the way you make great impressions on the first day will be different than how you continue to impress your new hires once they have been with your organization for 90 days.
---
Get employee engagement and new employee orientation best practices sent right to your inbox. Download our 50 New Hire Orientation Ideas.