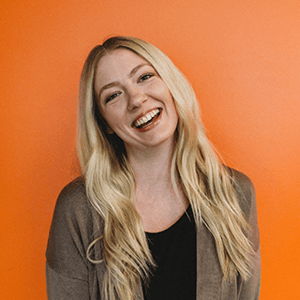 Looking to evolve the goal setting practices of your organization? Having trouble prioritizing the right things? Are your employees unsure of where they stand in the grand scheme of things? If so, you're in the right place (and you're not alone)!
Goal setting builds the foundation for organizational alignment: it allows for collaboration on reaching specific organizational, departmental, and even personal goals. Without it, efforts become siloed as individuals (or departments) are unsure of what to prioritize.
Whether you're looking to revamp old practices or start from scratch by implementing new ones, we've got you covered with these three goal setting tips:
1. Set cascading goals.
From their very inception, goals should be aligned across many levels of the organization. Consider starting with organizational goals, as these are strategic, high-level, and well-articulated in nature. From there, allow departments to create their own goals and ensure they align with the broader organization's benchmarks. Lastly, individuals can create personal goals that directly contribute to and align with objectives across the organization.
By first defining organizational goals, you are empowering leaders to be the change they wish to see in the organization by setting an example of what goals should look like.
For additional tips and tricks to help you set goals that are both attainable and courageous, check out these 6 Goal Setting Tips.
2. Contribute.
Rather than delegating, you want to assign roles and responsibilities that align with goals. Adding contributors and/or owners to goals enforces prioritization of an owner's assigned goal, which keeps contributors motivated. It also allows employees to better understand their worth within a team, department, or organization.

When employees have a clear understanding of their role and how it relates to broader goals, they can maneuver in accordance with that goal to propel it forward.

Big picture: this fosters a greater collection of ownership within the organization.
3. Define the role of managers
Ideally, by acting as coaches and facilitators, managers can provide transparency into where employees fit relative to the organization's goal. This is key as, again, it supports organizational alignment in terms of moving forward and tackling the right objectives.

Managers can also assist in the creation of employees' personal goals. When managers know what their employees want to achieve – both personally and professionally – they can find relevant opportunities and challenges that will encourage growth in those areas. This fosters respect and trust between employees and managers because employees are aware that their managers are supporting their growth and betterment.

It's all about balance: managers can empower employees to tackle their personal goals while advancing organizational goals, too.
Our Goal Setting Worksheets help managers provide a simple, easy-to-remember framework for their team members to plan next goals.
---
Thanks for reading! You're well on your way to improving (or starting) your organization's goal setting process. To recap: remember that goals should build off of and support one another, employees should know how to focus their efforts toward departmental and organizational goals, and managers should help employees set and achieve individual goals.
For additional strategies to help you set and achieve employee goals, download our free ebook, 5 Surefire Ways to Set Goals that Get Results.