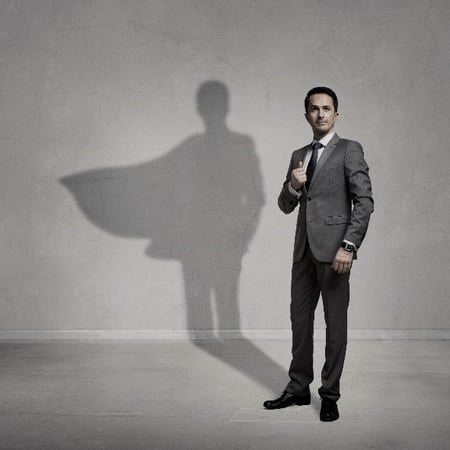 HR understands the importance of employee engagement. They see the way it affects office morale, productivity, and profits. Engaging employees is one of the most important things HR does, and more organizations are exploring every avenue to create better workplace experiences.
Unfortunately, all this effort may be going to waste – if managers don't buy in, that is.
Managers are the number one driver of employee engagement. HR may send the message about employee engagement across an organization, but managers set the tone. And if managers don't believe in the value of employee engagement, then employees aren't going to see the results of HR's efforts.
The trick is getting managers to view employee engagement as a priority, not a burden or another task they have to accomplish. HR has to make engagement easy for managers – and that's where employee engagement software comes in. Its many features allow HR to empower management and transform managers into the central drivers of workplace culture.
Benefits of Employee Engagement Software
1. Uncover Real Employee Opinions.
The best way to boost employee engagement is to source opinions from employees themselves . Software allows you to gather thoughts directly from employees through surveys and feedback. These features encourage open, honest communication from employees on the organization's culture and what could be improved. Software stores feedback in one organized, centralized location, allowing managers to view and digest it on their own time and prevent information overload.
2. Enhance Transparency and Accountability.
Employee engagement software allows managers to make goals, recognition, and survey results public. It allows everyone in the organization, from senior leadership to HR to individual contributors, to gauge employee performance. This clarity holds employees accountable and helps managers accurately assess efficiency.
3. Establish a Workplace Culture.
Whatever your organization's culture, engagement software is a turbo boost that maximizes it. Feedback shows that you value employees and want to hear from them. Recognition praises strong work and reinforces company values. One-on-one meetings give employees face-to-face time with their managers and help those employees understand they're a priority. All these features come together to let managers create a team atmosphere that best fits organizational culture.
4. Give Access to Team Data.
The more information HR can supply managers, the more it empowers them. Managers should be making decision backed by data, not their hunches. People analytics allow managers to take action confidently with the knowledge that their initiatives are supported by numbers and metrics, all compiled automatically through surveys and feedback. This data can be sorted, allowing managers to directly access information pertinent to their team.
5. Connect Remote Workers.
As technology improves, more employees desire the option to work remotely or telecommute. Employee engagement software empowers managers to connect with remote employees or those working in different branches by placing information online in one centralized location.
6. Eliminate Paperwork.
This may seem minor in the grand scheme of things, but many managers struggle to organize their ever-growing piles of paperwork. Employee engagement software allows managers to store employee evaluations, feedback, meeting results, and employee goals online. The days of hunting through drawers and folders for documents are gone – all the engagement information a manager needs is just a few clicks away.
7. Align Teams and Individuals Across the Organization.
Especially in larger organizations, it can be easy for individuals and groups to feel like they're working in silos, working independently of other teams. Managers can feel in the dark with how their team's performance lines up with others in the organization. Engagement software tears down those barriers.
Everyone has visibility on the progress of every team's goals, allowing them to collaborate and celebrate shared successes. Managers see how their efforts affect others in the organization, and aligned goals create a wide-ranging web that shows how connected everyone in the organization is.
---
There are a number of employee engagement software companies that offer features to empower managers, but Quantum Workplace is the only one that provides the entire suite. Learn more about how our software can make engagement a priority for managers.