Here at Quantum Workplace, we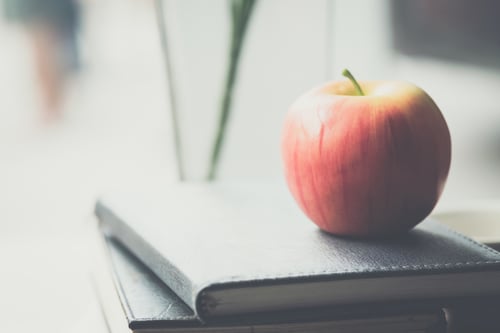 value all aspects of employee well-being, and with good reason. In fact, 88% of employees who report high levels of well-being are highly engaged at work, and 99% of employees with high well-being and organizational support recommend their employer as a great place to work. Wow! With stats like that, how can an organization ignore employee well-being programs?
Seeing the important connection between employee well-being and employee engagement, my coworker Tin Nguyen and I joined forces to brainstorm ways your organization can step up your current well-being programs. As leaders and managers, you must not only provide the tools to drive employee well-being, but also educate about and promote these types of behaviors in your organizations. Think of the acronym PEP!
Provide
Provide benefits, learning resources, and flexible structure. Here are some ideas:
Self-Care Days: Give your employees the opportunity to take a day off when they need a break from the workplace.
Relaxation Rooms/Areas: Identify an area for your employees to relax during an especially busy or stressful period. Sometimes it just takes five minutes of quiet reflection to gather oneself and reboot for the rest of the day.
Separate Sick Days and Vacation Days: No employee should feel like they must decide between being sick and taking a vacation with loved ones. Ensure your employees take adequate time to recover from illness without erasing their opportunity to take a trip.
Ergonomic Work Spaces: When a majority of employees' workweeks involve sitting at a desk, they can experience physical discomfort and strain. This discomfort is distracting, results in reduced output and errors, and can be exacerbated to the point of physical injury or disease. Consider investing in things like adjustable desks and chairs, and provide information on good posture and proper monitor setup.
Wellness Stipend: Providing employees with discounted gym memberships, health savings accounts, or on-site gyms can encourage your employees to spend more time focusing on their health.
Educate
Educate your employees on mental and physical wellness by ensuring that they understand the services you provide. Emphasize the importance of stress management, self-care, and social support. Talk about applying goal-setting and tracking of wellness goals. Send monthly e-mails with health tips, well-being webinars, and healthy recipes.
Promote
Promote a culture that supports well-being, starting from the top of the organization. Your employees need to see that there is a "No Judgement Zone" when it comes to workplace stress and mental health. Let them know that utilizing any available resource is encouraged because of your organization's dedication to overall health and well-being.
Now you are armed with ideas to successfully provide, educate, and promote health and well-being. Download the full research report, Workplace Well-Being, to read the latest best practices and research on employee well-being programs, how they can benefit your organization, and how they can drive employee engagement.