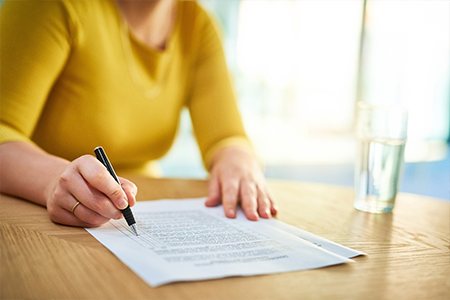 Surveys help you get to the heart of the employee experience at your organization. The better you understand your people, the better you can take action that boosts performance and meets your employees where they are.
But if you want to drive engagement, you need more than just a batch of questions and an email list. A strong employee survey strategy must include the tools to execute.
Below we cover what employee survey tools are, why they're important, and what features to look for in a robust survey solution.
What are employee survey tools?
Employee survey tools are like regular doctor's visits. You need to check in on your employees to make sure you have a healthy culture and employee experience.
Utilizing survey tools helps you uncover early warning signs of employee burnout or disengagement and identify opportunities for growth and improvement so you can prescribe the right strategies for a great workplace.
Types of employee survey tools
There are a variety of employee survey tools you should have in your tool belt. Together they can help you understand your company culture and employee experience over time so you can implement effective strategies for growth and engagement.
Employee engagement survey tools
Purpose: Employee engagement survey tools serve as a foundation to understand your overall organization-wide engagement. The survey results serve as a roadmap to strategize and plan for the upcoming year. Incorporate the data from these surveys with your business metrics to understand how employee success is driving business success.
How they impact engagement: Employee engagement survey tools help you see and understand the big picture, and compare year-over-year progress based on the feedback you received and the action you took.
Learn more about employee engagement surveys >>>
Pulse survey tools
Purpose: Pulse survey tools help you get a pulse on what's relevant or happening in your organization. These surveys are typically short and narrow in focus to help you get a snapshot of the employee experience at a specific moment in time.
How they impact engagement: Asking about specific topics like diversity, equity, and inclusion (DE&I) or remote work can help you manage and boost engagement in the moment—rather than waiting until an end-of-year survey to take action.
Learn more about pulse surveys >>>
Automated lifecycle survey tools
Purpose: Automated lifecycle survey tools help you discover gaps and themes in engagement early on in employee tenure.
How they impact engagement: Turnover is expensive and is a large-scale issue for many organizations. And exit surveys are often too little, too late. Use lifecycle surveys (like new hire surveys, onboarding surveys, etc.) to understand more about the employee experience and make adjustments early on in employee tenure.
Learn more about automated lifecycle surveys >>>
Benefits of using survey tools
Survey tools aren't just for leaders—they benefit the entire organization from top to bottom.
Benefits to Employees
Benefits to Managers
Benefits to HR Leaders
Benefits to the Business

> Share feedback and perspectives on their experiences

> Better understand how they contribute to the organization

> Feel more connected to work, their team, and the overall organization

> See how you're impacting your employees' engagement

> Learn where you can improve

> Take action on behaviors and areas that drive engagement

> Focus on things employees actually want

> Uncover gaps in your organization

> Drive improvements locally

> Drive year-over-year progress that grows business

> Use results as a benchmark against competitors

> Build success from the inside-out
What to look for in your employee survey tools
Survey tools can be a powerful solution in your engagement strategy. For best results, look for survey tools that include the following features and capabilities:
1. Analytics.
Analytics are crucial to driving real value from your survey tools. Look for a platform with robust survey analytics that help you understand the full picture of your employee experience. For instance, while engagement levels might look great overall, you need more granular and targeted insights into the data to focus your efforts. Analytics help you pull back those layers.
Text analytics
Employee comments provide valuable insights—but combing through hundreds (or thousands) of responses is tedious and time-intensive. Text analytics take the burden off your team by surfacing key themes in employee comments so you can start making connections and identifying major takeaways sooner.
Manager analytics
Managers need credible context for effective performance conversations and meaningful recognition across the team. Comprehensive manager analytics give managers the tools to celebrate and motivate employees consistently. For instance, drag-and-drop goal updates and feedback snippets into 1-on-1 notes to coach managers to have healthy conversations that lead to growth. Use at-a-glance reporting to gather inspiration, identify opportunities to recognize great work, and take action to improve.
2. Flexible reporting.
Flexible, dynamic reporting features help leaders and managers visualize data and share trends and progress—all from one easy-to-use dashboard.
Demographic filters
Look for robust demographic reporting that allows you to slice and filter data to uncover gaps within business units, departments, demographics, and more.
3. Proven survey design.
Survey design includes the layout, format, question order, and more—all of which affect how effective your survey is and how useful the results will be. Look for survey tools that deploy proven surveys designed by workplace experts to make a quick impact on the success of your organization.
4. Best practice survey templates.
Your survey results are only ever as good as your survey questions. Survey templates help you ask the right questions so you can confidently capture feedback on a variety of topics throughout the employee journey.
Ask the right questions to get the data you need to move forward with Quantum Workplace.
5. Apps and integrations.
Use survey solutions that seamlessly integrate with the tools you and your employees use every day to drive engagement all year long.
Mobile app
Empower your teams to give feedback, recognize great work, and have authentic conversations on the go with a user-friendly mobile app.
Integrations
Reduce administrative burden by looking for a survey solution that integrates with your HRIS and favorite communication channels like Slack and Outlook, and that employs single sign-on (SSO). SSO allows employees and managers alike to automatically log in to the platform with the credentials they're already using at your organization.
6. Industry benchmarks.
Don't strategize in a vacuum. Use survey tools that include industry benchmarks to put your survey results in context and see how your organization stacks up to the competition.
Compare your engagement results to others in your industry or company size. External benchmarks help you understand which challenges may be harder for your industry to address and assess engagement gaps that could lead to talent loss.
7. User-interface.
Employees expect more from their technology. Your employee survey tools should be clean and easy to use, driving participation and encouraging thoughtful feedback.
---
Success starts with your people—and Quantum Workplace is here to help. Get to know your people and what drives them with the right survey tools. Download our guide Choosing the Right Engagement Survey Software, so you can move forward with confidence.