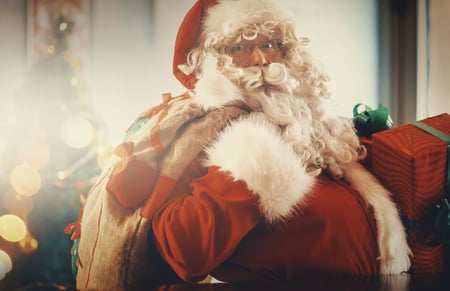 It's that time of year again! And no, I'm not referring to the chestnuts on an open fire or the one horse open sleigh. I'm thinking about the crazy schedules, tight deadlines, and absent employees many organizations experience around the holidays.
The holidays require HR and managers to be adept at change management; this is how you and your employees can prepare for all the upcoming chaos.
HO-ld your people accountable for communicating.
First things first: Know who is going to be gone and when they are going to be gone. Once you know the who/when, you can create a schedule to ensure work gets done even during the lightly-staffed holiday season. Also, make sure you know what everyone needs to complete during these busy weeks; try scheduling 1-on-1s before the holidays to get a sense of all this.
HO-p at new opportunities.
Can Betty complete Project A with her skill set? If not, is this a good time for her to learn? Finding employees who are ready and willing to take on additional responsibility during the holiday season is a wonderful way to expand skill sets and develop as an employee. Collect feedback on the new skills people want to learn, and match those skills with projects that need extra support during the holidays.
HO-ne your patience.
Everyone knows that the holidays can get a little hectic. So, communicate to your team the logistical challenges everyone will experience during the holiday season. Help employees remember that this is supposed to be a happy and fun season for everyone.
The holidays can bring a lot of joy, but also come with some inherent stress for workplaces trying to maintain momentum while dealing with ever-changing availability. Take this opportunity to create a stronger team through better communication, additional development opportunities, and empathy. Finally, keep in mind that technology can assist in supporting any change management plan.
---
Need help with other change management situations? Download these templates today!